Time: Gives & Takes
October 9, 2011
Time is a dangerous thing. It can change a person's life in an instant, never to return to normal. The phone rang like it would any other day, but the words that came out would forever change my life.

I remember being in awe. I was unsure of what to do with myself. I had heard of these things happening all the time, but never to someone I knew or someone I loved. It's hard to think that someone can be just a short distance away one day and gone the next, to a world completely unknown.

Since that day, I stay up at night. I think of all the people who have left this world and why they are considered lucky. The part of about dieing I certainly wouldn't consider lucky. It's hard to speak these words, let alone to write them, but it happens everyday. Another family member, another friend, another loved one. The hardest part of it all is coming together and waiting for the person to come through the door and knowing that that will never happen. Although we may not forget the tragedy and the heartache will never completely stop, life goes on and time doesn't stop. We must take life one step at a time and pray that it will go smoothly.

That is why each moment should be cherished. I sat alone today and thought. I thought about life 40 years from now and the people I knew most likely wouldn't be there. Tears stung my eyes because I know time goes on and it won't stop to let one heal. It gives, takes and keeps on going.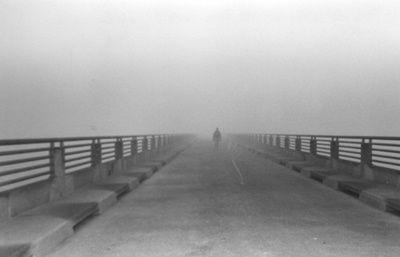 © Becky G., Westerville, OH