A Beautiful Moratorium
September 19, 2010
who am i?

I am human all through, except in thought.
In thought I am everything and anything; anything that fits, and everything fits. I'm an alien, an agent of god, a child, an innocent soul, an imagination, a dream, a creation, and an, "un-solid". I have the ability to accomplish anything, become whoever I want and whatever I want, but creation is a step I find hard to accomplish alone. I think time was created along side with thought, as consciousness turned solid; because my dreams seem to be possible on a large scale, but seem impossible where I stand. I don't feel right where I am. I feel as if I'm supposed to be somewhere else, in body and mind and spirit.
But I love who I am. Truley. I am brilliant and ingenious, even if people dont understand yet what I've created. Im constructive and vital, creative and pure. My aims are for good, even if the end is so far away it seems to be in the dark. I am special, more special than people understand; because I'm different. I understand things that few people even know how to grasp. Fully grasp. But its curse dredges upon me; I am split between the world and the truth, a battle that will seemingly destroy me if I do not choose a side.
Love is a moral debate. A tangible object still up for grabs, but something I am weary about - yet have always thrived for.
Regardless, my best idea is that everything comes to pass, there's just a time a place for it all. Life is perfect, and therefore complex. The series of events, thoughts, emotions, and happenings throughout our lives create everything we are and everything we will become; each and every thing we strive for. Our life is simply the series of notions that occur in order to set off the next in the direction to which we choose. Good and evil are parallel components which cannot exist without the other. With good, there is evil. But without evil, there will be no good. And without either, there is no balance.
We are but the idea of something larger, though equal in relevance. We are all one, and as one we will create the future in fullfillment of our destiny. We may not be looking the same way, but we are all heading in the same direction.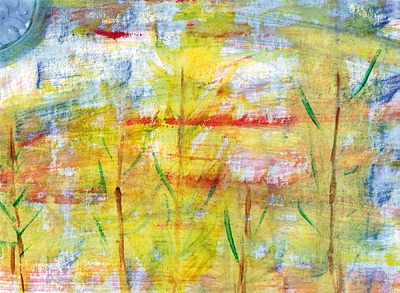 © Raymond G., Phoenix, AZ