It's Complicated: A Novel About How Family Can Be A B*tch
February 17, 2011
Summary:
The main character is Ginnifer, Ginny for short. She's the pushover, older sister, best friend and works for a "dragon" called Miranda.Miranda is bent on making her life miserable, and all Ginnifer wants is to take control of her life and find true love. Especially after the last relationship she had which has sworn her off couches.
As fate would have it, she meets the perfect guy. Sure she ended up with a coffee stain and a stalker but isn't he worth it?
However, there is a hitch she was not expecting and a childhood sweetheart who gets in the way.As the story goes on you share laughs, happiness, depression, and awkward situations with Ginnifer. Follow Ginny as she deals with the woes of her life.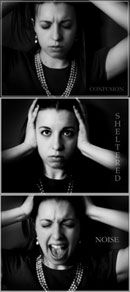 Michelle N.
It's Complicated: A Novel About How Family Can Be A B*tch