Bai Bureh Beach of Sierra Leone
December 1, 2017
Bureh beach is a stunning massive long stretch of golden sand with beautiful clear blue sea and some fun waves. Maroon view is an excellent basic place to stay where you can while away your days lazing in the hammocks, watch the beach changing with the tides and see the occasional surfer catch a wave.Bureh Beach is a beautiful sandy beach strewn with volcanic rocks and fringed by the mountains of the Western Area National Park. During the week you will see many each day, but on the weekends, it gets busier, that more people would go there for hangouts, swimming, dancing, club, and many more.

This beach was named after a great hero of the country in the late 1890s to the early 1900s. This can show that the beach is a center of tourists attraction where people from different parts of the world do go for occasions or holidays.
I like it for its attractive sceneries: white sand, clear, clean water, distant mountains and hearty black stones. Some pitched tents the evening before, there's affordable accommodations to create your length of stay even just for a day. It's worth the scenery and privacy. Seafood & drinks available, chairs and delicious plantains. An easy walking/running 2 miles will take you to John Obey ,eco-retreat beach. A stunning coast-line, free breezes from Freetown, the capital.

Also it is a place, where school pupils or students from universities/colleges come to visit in order to learn more about the geography of the place and/or the country's natural harbor/beaches which helps them in the practical aspect in their courses!
Levi, Charles and the team at Maroon View provide great customer service, food and accommodation in a very relaxed environment. We originally stayed about 4 years ago from another town in the same country with my Geography Teacher and colleagues and we had fantastic memories of Bureh and was a little concerned on this occasion that it might not live up to last time, but there was no need to worry we had a fab stay and it really my favourite beach in west Africa!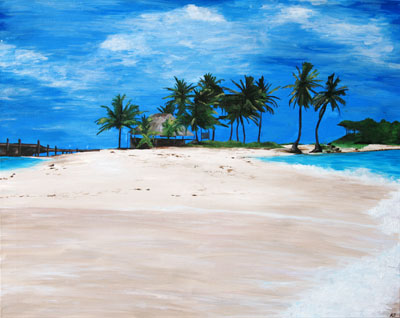 © Karen S., Norwalk, CT