The Sifting Winds
March 27, 2011
A wind blew through the snow covered Kashmir hills, as it passed through the Himalayan ranges, twisting and coursing through the minute gaps, it split into two- Raging above the craggy peaks, blowing through the deep crevices. Drifting onwards, ever ahead. The wind crossed the high mounts moving onto the sifting dunes of the Thar Desert, finally blowing by the western coast, creeping towards its final destination.
Through the bottomless depths, the wind surged ahead, onto the sea-green plains of Bengal, undulating through the grasslands. It blew on, towards the southern states, carrying with it the dreams and hopes of a billion souls. Softly as a wave it moved ahead, now climbing up, again going down, ever inching ahead. And then the two became one, the many partitions coming together in a fiery conflagration above the city of Mumbai. Blowing with renewed vigour, it coalesced into one, forming the soul of Mumbai, made up of the hopes and aspirations of countless Indians. Unifying into one, the great soul of the lively city was formed – A merger comprising of all facets of India - thrumming with vibrance, drumming with fervor.
This is the heart of the Nation, the spirit which defines our being. This is Mumbai- one among millions, like no other to be. Once the crowning jewel of the queen's reign; now the pulsating heart of a grand nation destined for greatness.
It's the city by the coast, yet which lacks water. With a total area of 604 km's, yet which houses more people than the whole of the Australian continent! A place where 'Sadhoos' and priests can be seen talking on cell phones (perhaps conversing with the God?), where a person travels 40kilometres just to earn his daily bread, the same place where crores are made in seconds! Where more passengers can be found sitting on the train carriages rather than within! Where a graduate student drives an auto rickshaw and a 'tapoori' earns thousands by the hour! Indeed, a land of paradoxes, a modern city clutching onto the past. Riven by differences; yet thriving in its multiple identities.


Juhu beach, Marine drive, the Queen's necklace, St. Xavier's College, local trains, Borivali National Park, Mithibai College, 14 hour jobs, Weeklong holidays, Azad Maidan, The gateway of India, Victoria terminus, the upcoming metro, the slums of Dharavi, Wankhede Stadium, bike races along the back roads! Valentine's Day, Shiv Sena riots, Taj hotels, Hill road – these are some of the cities defining aspects, adding a riot of colour to its ever glowing brilliance. Eternally changing, constantly inspiring.
This is Mumbai- a myth for many, reality for its inhabitants! Land of a thousand dreams.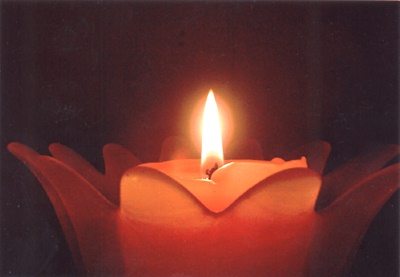 © Sayda, C., No. Bergen, NJ