R.I.P. #21
MAG
On November 26, 2007, at 1:45 a.m., NFL superstar Sean Michael Maurice Taylor was shot in the leg by an intruder in his Palmetto Bay, Florida, home. During the attack, his fiancée hid in their bed, frightened and praying that their 18-month-old daughter wouldn't be hurt. Sadly, the next day, Taylor died at the hospital as a result of massive loss of blood. The news sent a shock wave through the country. His family, friends, teammates, and fans will never forget that terrible day.
I am one of those fans who will never forget. Sean Taylor has been my favorite football player since I saw him play college ball at the University of Miami. He was one of the hardest-hitting players in the NFL, and what I loved most about him was that he was always around the ball, making plays. His death really saddened me.
Sean Taylor's past police record made some say his death was not unexpected, but to me it was a total surprise. Taylor was a product of "the hood" and it was very hard for him to distance himself from it. He had no reason to stay away from his childhood friends until he became the father of a baby girl, Jackie, in May 2006. From that point, Taylor changed. He no longer associated with the crowd he grew up with; he focused on his child and his family. That is why I feel this is such a tragedy.
Taylor was heading in the right direction, abandoning his old ways, and maturing into a man. Sean Taylor's death should not be forgotten. Taylor was a perfect example of the American Dream. He grew up in a tough section of Miami, found his way out through football, created his own family, and had it all taken away because of one bullet.
In memory of Sean, I plan to wear his number with pride next year when I play football. I hope those who read this will remember Sean Taylor as one of the best football players ever. R.I.P. #21.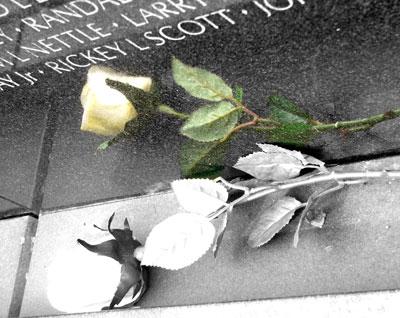 © Kimber E., Yorktown, VA