No Can Be a Good Thing
April 30, 2018
Ever since I was nine years old, volleyball consumed most of my free time. First, I played for my playground, and when I was finally old enough, I played volleyball for my grammar school and for a club team. When I walked into my grammar school gym, I could see "Ginny" in bright red letters on a banner on the wall. I looked with pride upon the MVP award for volleyball that sat on my dresser in my room. Of course, my dream was to one day play volleyball for my school. After two long days of tryouts, a group of sweaty, tired girls gather in a circle on the floor in the workout room anxiously waiting to hear their names called to find out whether they made the team. Names were called in alphabetical order. Coach Bean would say, "Emma ...Macie...Hayley." Minutes laters a the name was either followed by a joyful scream from the present volleyball team members or a depressing silence.

After what felt like hours, I finally hear, "Ginny, it is your turn." Immediately, my heart sinks to my chest, and my red, sweaty face becomes pale and stunned. I hesitantly approach the coaches' room, only able to hear the sound of my thumping heart and my nervous footsteps. As I walk through the door, I see the two coaches sitting side by side behind their desk, and I manage to muster a smile on my face and sit down in the chair in front of them. Coach Hagedone says, "Ginny, you really did great during these tryouts, and you worked very hard. It was a tough decision, but this time, it is going to be a no." I managed to eek out the words, "Thank you," and walked out the door. I trudged down the stairs, and there was no joyous scream that accompanied me. I was completely devastated and thought that all I had worked for the past five years of my life was for a waste. Without volleyball, I did not know who I was anymore. I spent all my free time playing and practicing volleyball, and then it was gone.

However, I have come to realize that I was actually more upset about being rejected than I was about not being able to play volleyball. Yes, I loved seeing my name on the banner at school and looking at my MVP award, but I realized that I liked the feeling of acceptance volleyball game me more than volleyball itself. The feeling of being part of team was what kept me playing volleyball, and when I was declined a spot on the volleyball team, I lost that feeling of being part of a team. I also realized that I cannot always have everything I want in life, and unfortunately, sometimes I will be told no. Sometimes getting a "no" can have a positive outcome. Today, not making the volleyball is by far the best thing that could have happened to me in my high school career. Turns out, I am much better at running than digging volleyballs.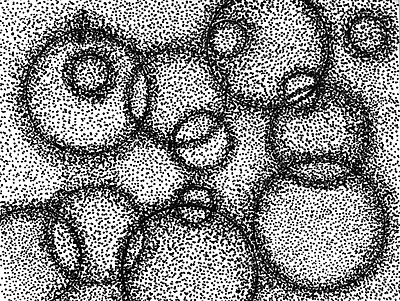 © Nasiha M., Huntsville, AL