Emotions Blocked Out
March 23, 2018
It's been a while since I sat back and expressed my feelings through writing. I've been experiencing a bit of a writer's block lately. Throughout the past couple months, it has been difficult to find the right words to write down on paper. 
I won't hold back the truth and I'd rather share it so my reason is understood. Back in November I began a relationship with a guy who truly stole my heart. It is safe for me to say I fell for him and it was strong. 
I thought I found my soulmate. The one who I would spend the rest of my life with. I was happy and I believed I was in love with him whole heartedly. He brought out the best parts of me and made me feel positive and good. He gave me a sense that I should love myself. By loving myself, I could love him, too. I had no reason to be sad when he was around. He was my happiness. 
When things took a tough turn, the sweet guy I knew was no longer the same. Everything changed. The guy I met was not the same person. It was like staring at a human and seeing another face that showed the truth to who they were. I thought we would be the couple who could get through anything. 
I led to believe the relationship wasn't as happy as I thought it to be. After he left me, it felt like my world crashed. I became unhappy and couldn't find a positive light to my life. This guy was the light in my life. When he was gone, darkness poured over me. Darkness became my friend. 
1 month went by and I felt sad. My closest friends around me believed I was depressed. I didn't let my mind believe I was because I  never wanted to go there. I felt I had to be strong and happy for my friends who love me. My laugh and smile seemed forced, too forced. 
My days became a whirlwind of emotions for me. 2 months later and I am recovering from this feeling. I am happy again and during this time I have realized so many things. I was not in love with him. I was in love with the idea of him and the feeling. 
I am finding out the true feelings about him. I know it wasn't meant to be. I could say I wish it was but it never could have worked. I am able to admit I do miss him and the feeling. I think we all want that feeling back. It gives you the euphoria of happiness.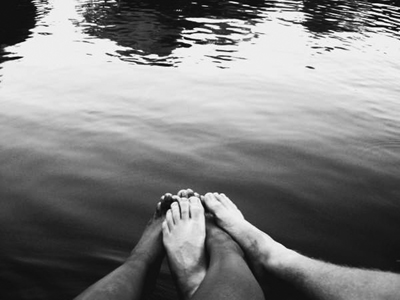 © Michelle W., Ada, MI