More Than Sad
February 21, 2018
Someone once asked me, "why can't you just be happy?" and I stopped to consider why exactly that was.
I am not sad. Not now. I am not drowning, simply treading water in the center of a great ocean.
Why can't you just get to shore? you ask me.
Just because I am barely holding on, holding my head above the water, does not mean I can swim- especially not the great distance it would take to get me onto solid ground.
Someone once told me, "there's nothing preventing you from being happy," but yes, yes there is.
I cannot get there. Because when I am at a low in my perpetually depressed state, the emotion is lost to me. Depression is not sadness. Not to me.
It is absense of anything and everything. I'm no longer looking into a black hole of despair, I am that black hole. Not destroying, but consuming, absorbing, everything in it's (my) path with no payoff. The void is me but I am also the void and to my head which is very sure of itself, all is lost and there is nothing left.

If I could just be happy, I would. Instead I am using every bit of my energy to try and tear down the wall someone else built between me and everything I want. I have depression- and this is every day of my life.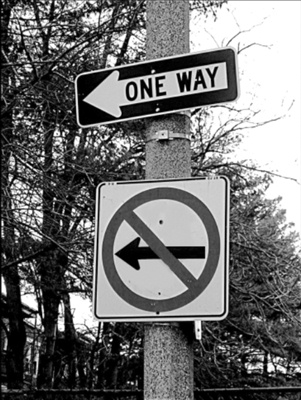 © Maria B., Boston, MA