Young Love
January 20, 2018
It's idiotic
Teenage love where it's a mix of illegal pictures and the desperate need to feel wanted.
We keep it going though, no one cares, no one complains, that's just how things are.
The problem arises when two old souls, two people scoffing at the rest of the world their age, meet. When those two people talk. When those two people begin to feel something neither of them ever thought was real.
I didn't believe in love because I had never seen it. Love was screaming and threats and overbearing words that could never be repeated in daylight by even the most daring of people. Love was a chemical reaction caused by circumstance and to me that stood for nothing. I had no proof it was real- in all honesty I had proof of just the opposite. 
He didn't believe in love because he had lost it. In some ways I suppose he had it worse than me. He had seen the picturesque image of love people strive for and then watched the mural it was crumble to rubble. He had felt love so strong and then watched the recipient walk away, just how his parents had from each other. He had proof love was real- but that it never would last.
So that's how we met. Two hearts not exactly broken, but far from whole. Rather... incomplete. We never had managed to grasp the thing we were missing. 
We built each other up, no doubt about that, but we tore eachother and ourselves down just as fast. 
Insecurities and dare I say it, "teenage-ness," kept us from true happiness. We weren't ready for the love we had, either of us. 
Half of us was ready to love and to be loved
And the other half would hit on other girls and fall in love with someone else
It's as if we had stumbled into a bar and though we knew what to do, we couldn't do it. We could be here and no one would say otherwise, but it was obvious that we did not belong.
I walked away from the bar
We both tried I think, both tried less than we could have but more than we needed to 
He needed me. More than I needed him. I loved him. More than he loved me. 
The lesson of this story- account- my life- should be to be cautious. Should tell you to listen to your mind not your heart and that everything will be alright. But I'd be preaching nothing but lies.
The real moral here is to run into what is in front of you, not away.
Though I am not where I was, though it is over, I don't regret a single thing. Not the pain, not the happiness, not the cold looks or warm hugs.
He took a chip off of my stone heart, but it's so heavy- that's a good thing.
Falling isn't idiotic at all
Let yourself do it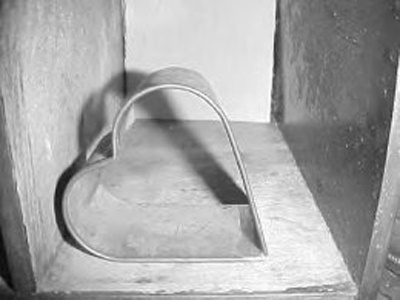 © Liana D., Somers, CT