A Talk with a Friend
January 4, 2018
''Have you play Danganronpa V3 yet?'' Jenny asked.

I look up to see Jenny, one of my close friends and a fan of the same type of video games as me.

''Yes'' I said.

''Have you seen the ending, it was very shocking?'' Jenny asked.

One look at Jenny's face, I can tell that she was not happy about the ending of Danganronpa V3 just like with the Danganronpa 3 anime and I can't blame her, since I was not happy about the game for a lot of reasons''.
''Yes, the ending is not very good, and the game lack the charm from the first and second game''.

''Like what for an example?''.

''They killed for the main character in the first chapter of the game, and I feel they should have done it half point instead''.

''Let me guess you don't like the replacement main character''.

''Yes, A Lot of people were very happy about the first main character, since they have a lot of personality then out of nowhere they killed them off and replace them with a bland character that have been seen in over a thousand games already'' I said back to Jenny.

''Yeah, the Danganronpa Series have been getting worse after the second game and the anime didn't help either'' Jenny said sadly.

''It will be very cool if they have a anime about class 78 from the first game before the Tragedy of Humanity with class 77 as side
characters and Danganronpa 3 never happen along with the novels'' I said hopeful.

''Yeah, the anime Chiaki thing was kind of stupid. They stipped her of her character and made her nothing, but a saint. The fact everyone in her class was heartbroken enough to turn to despair was stupid also. Two of her classmate's sister and best friend died, and for some reason they are not that heartbroken. That retcon Danganronpa 2, where the murder that happen was due to one of them finding out that someone in class was the reason their sister is dead'' Jenny said.

''Her portrayal in the anime certainly give me a better appreciation for her in the game. It's ironically that her AI counterpart felt more human compared to her human counterpart'' I said with emotion.

''That will be cool, since I have been losing hope in the Danganronpa Series, but I hope the next might change that'' Jenny said hopeful.

''I agree, but there was a easter egg in Danganronpa V3 that hint toward Danganronpa Despair Girl getting a second game'' I said hopeful.

''What'' Jenny said surprised?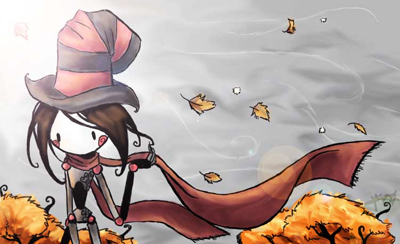 © Kirsten K., El Segundo, CA