An Unchanging Love
January 3, 2018
As Mom drove through the neighborhood, I watched the layers of snow amass and blanket over the slanted rooftops. Mom had turned up the heat, and the windows became foggy, so I kept wiping the cuff of my sleeve over the glass. I peered through the clear parts and saw our mailbox disappearing underneath the white powder.
Dashing past the door and into the warmth, I slip off my boots in the mudroom and head up the stairs. "Natalie, mango and pear are ready!" my mom calls from below. I shed my jacket and drop my backpack in my room. "In a minute!" I reply as I walk to the bathroom and wash my hands. Mom has laid fuzzy socks on top of the clean towels hanging in the bathroom and folded the laundry neatly on my bed. She has set the heater in my room to seventy degrees and warmed up the bathroom for showering. Before going to bed, Mom will leave extra helpings of vegetable stew on the counter of our peninsula kitchen and a hot cup of water on my desk. However, we didn't always have this large house or spacious kitchen. 

At four years old, I had learned from my mom to love food and cooking, and she liked taking me on weekly grocery trips to discover new recipes. Before every grocery store adventure, Mom would instruct me to think of three snacks I wanted to pack for daycare—a strong attempt at dodging my pickiness. She had left work early for the first time so she could dedicate the rest of the afternoon to me. We were only supposed to spend an hour max getting everything on our list, but I had taken too long in the potato chip aisle. Like my procrastination, Mom had known about my indecisiveness but dismissed it as childish behavior.

"Baobei, wait for me!" my mom hollered as she grabbed the last grocery bag and slammed the door of the blue Corolla. She moved the bags to the crook of her elbow and grasped my hand, tugging me towards the apartment building. In the spring, even Shady Oaks apartments' dull, brown exterior looks sharp with its evenly mowed grass and chiseled bushes. But now in the winter, the bare branches camouflage with the paint, and the bland structure once again appears. Kicking around, I stomped on the mat and shook off the snow. Meanwhile, I had made sure that Mom was still in sight as she descended the stairs to the basement floor. "Wait!" I said, throwing in some last-minute kicks as I hobbled down after her.

Our cramped kitchen marked the place where Mom thrived the most. Whenever I had wanted to eat something, Mom either could make it or learned from reading a recipe. I was never left hungry as her cooking skills overcame my pickiness.

Mom arrives home from work at five o'clock, sprinting towards me and greeting me with a hug. While in her embrace, she asks me if there is anything special I want to eat for dinner. I whisper "chicken" and she's off rushing to the fridge looking for ingredients. She turns the stove on with a flick of her wrist and lays out everything she needs for chicken rice soup. Once the soup comes to a boil, she drops the vegetables into the broth, careful to not splash near my seat.

Mom cooks a full course meal of soup and side dishes. She scoops a small portion of rice into my soup and dresses the top with golden potatoes, steamed broccoli, and fragrant carrots. As she hands me a fork, I noticed that her small hands show traces of wrinkles—for the past few years, Mom worked six days a week analyzing glass slides as a cytologist and often adjusted the microscope to spot cancer cells. Before that, she had to attend graduate school for her masters and juggled learning English along with her degree. However, these hardships occurred when I was a toddler, so most of her experiences I grew aware of later—hearing about them only through her vivid recollections of  "When you were young..." stories.

I dry my hands before scurrying downstairs towards the kitchen and grabbing the bowl of fruit out of the fridge. Mom places her cup of green tea at the seat directly across the table from mine. I sit down and take in the warm, leafy aroma diffused in the room. Mom sips her tea and asks me how my day was, and if school is particularly stressful this week. Staring into her warm brown eyes, I realize that although we moved into nicer homes and earned more money; my mom has never changed the way she prepares food for me or the amount of time she spends with me. Taking a bite out of the tart mango slice, I thought, thank you for everything Mom; and as the sour juices fill my mouth, my mom's laughter at my scrunched nose and wrinkled forehead swelled with affection.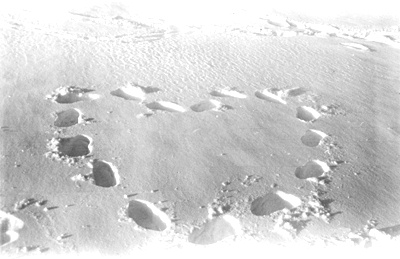 © Kim B., Marblehead, MA