Israel
October 19, 2017
Hey everyone
First, I am sorry about my english I am still learning.
So' I am wanted to tell you something.
I am Jewish and I live in israel
So, before A few days I am watched on some video on youtube about what people in the world think about Israel and I wes shocked. they don't know nothing.
I am feeling of I need to do something.
I am want to tell you my story.
So Israel, you probably imagine desert with camels. Think again.
Israel is a very small country, and really young, it is only 70 years old.
It was established after the Holocaust When people understood of this situation can not continue.
Six million Jews were murdered in the Holocaust. 6 million.
Israel is the only Jewish state in the world.
So I wanted to tell you about my childhood.
My first alarm was when I was 10 years old.
If you do not know what it is, it's a loud noise that tells us to go into a protected space in a few seconds because they sent us missiles.
After about a year, it started again, but this time a real war.
For two consecutive months, alarms were heard all over the country, sometimes several times a day. During this time our amazing soldiers fought in Gaza and tried to stop the missiles they sent us.
For me it was all a kind of adventure. I did not really understand that there were people who wanted us to die, that every missile they send us, to someone in the back and wanted him to hurt us.
So if you ask me, I have not decided yet what my political opinion is. I would very much like peace. Everyone would want peace, but for that we will have to return some of our territories, which makes no sense. We're a really small country.
Sometimes reality in the country sometimes makes no sense. Alarms and terrorist attacks have become routine.
Do not get me wrong, I love my country and I will never go anywhere else. I love the atmosphere, the people, the warmth, the language, the food, the unity ... Maybe from what you read, the reality here looks scary, but we take everything with joy and laughter.
I learn Arabic for two reasons that you might hear contradictory, but they are just the example of our situation.
One, in order to communicate such a large community of people in our amazing land. And the second because I am going to enlist in the army at the age of 18 and defend my country. 
I hope this article will show you a bit about our life in Israel. I do not want to be afraid or think twice when I travel around the world and people ask where I am from.
I want us not to judge people only by the place they came from.
If you have any questions, please ask me.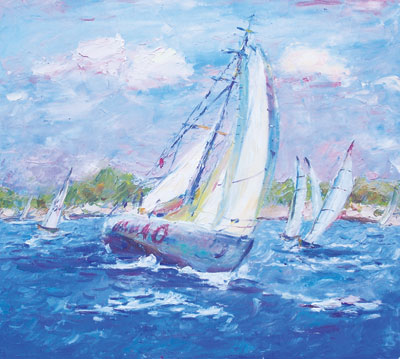 © Xiao H., Naperville, IL