I Believe God Will Always Have Your Back
October 8, 2017
I believe God always has your back. Growing up I faced my ups and downs, sadly there was more downs than I had hoped for, but through it all God came through and is doing amazing things in my life.
I was born in California and spent the first five years of my life there. I grew up in a christian family and went to church every sunday. My family was pretty close in the beginning but in 2005 my parents split for awhile and my sister, mom and I moved to Woodland to live with my grandma. We stayed like that for a few months but eventually my dad came back and moved in with us again. Things didn't stay good for long though. Then, In 2007 my mom passed away from breast cancer. This hit me especially hard, I was my mamas little girl and I thought my life was over. My 8 year old self would cry in bed every night, praying to God why he was doing this to me. What did I do wrong? Unfortunately my share of downs didn't end there, and I was now crying myself to sleep for a different reason. After my mom passed I experienced years of abuse from someone very close to me. Before the abuse we had been inseparable, always being there for each other. I thought this family member was my best friend and I trusted them. We were connected by blood, you would think you can't get closer than that. But they violated me in ways no one could ever understand and it left me feeling unloved, useless and broken. During this time my father knew what was going on but he did nothing to stop it. He had the ability to protect me but chose instead to protect himself. He just brushed it under the rug and pretended like nothing was actually happening. I no longer consider either of them my family, they broke that bond that we had. Years have now passed and I have learned that I wasn't the broken one in that situation. God was, his heart broke when I experienced everything that happened. My mom dying and the abuse I experienced wasn't a part of his plan for me. He loves me and has helped me realize that blood doesn't make a family. I have had family members do horrible things to me, leaving me vulnerable and alone. Though we are connected through blood, I have the ability to choose who is a part of my family. After my mom passed God put an amazing step mother into my life and she has helped me work through everything that happened. When she came into my life she saw what was happening and put a stop to it. She protected me and brought me back to the lord after I distanced myself through those hard times. It will always be painful to talk about my past but with the help of my step mom I have learned to survive. She could have left when she saw what was going on in my family like everyone else but she stayed and protected me. A stranger who I had no ties to was there for me when I needed it the most and that's what family does. She has done more for me than my own flesh and blood, along with many others I have made my own little family and no blood connects us.
Through my involvement in church, Girl Scouts, friends and with the help of my step mom I have a family that is always there for me when I need it. I believe this is all because of God. He watched everything that happened and gave me the strength to continue on with life, when at times I wanted to end it all. I have put my faith in God and I am seeing what he has planned for me. Instead of loathing the past and living my life in despair, my faith has made me strong and fearless because I believe God will always have my back.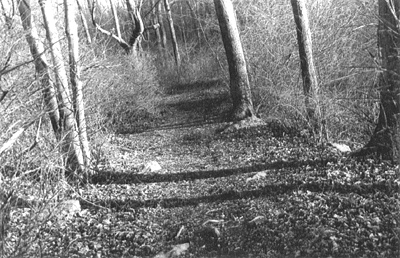 © Nicole N., Wilton, CT