An Unforgettable Dream
October 7, 2017
Dreams are believed to be the emotions and situations that a person experiences during an unconscious state. Many people strongly believe that dreams are the hidden emotions present in us. I too keep that belief. I tend to forget most dreams when I wake up in the mornings. But some dreams just stick at the back of my mind and out of those few dreams; there is a certain dream that cannot be forgotten even though four years have passed since the night I dreamt that dream.

I was studying in the sixth grade and had been recently engrossed in reading adventure novels by Enid Blyton. On the night of a normal school day, I lay in my bed thinking about the countless adventures of the four children in the 'The Castle of Adventure' by Enid Blyton. Sleep came slowly but steadily. I suddenly opened my eyes to find myself in an abandoned looking castle with a huge courtyard. You can imagine my disbelief when I saw the four children namely: Phillip, Lucy, Jack and Dina, of my favorite book right in front of me looking at me curiously.

It was evident from the looks that they were giving me that they were as surprised to see me as I was to see them. But a sound of someone's footsteps forced us all to keep quiet. Phillip, the older of the bunch, said in a whisper that we ought not to make any noise or else the smuggler who was approaching would find us. Soon enough the noise died away and once more I found myself surrounded by the curious gazes of all the four children. Dina asked me who I was and where I had come from. I was so confused about how to reply that I answered by saying that I was a tourist, my name was Sujyana and that I had simply crept in the courtyard out of curiosity.

All the children looked satisfied with my answer but before any of the three could reply, some police sirens were heard nearby. All the four siblings said in unison that Bill had come and then they started running towards the source of the sirens. I too ran after them and saw all four siblings crowding around Bill, their dearest friend who happened to be an adult and on top of that, a detective. Bill instructed the siblings to stay put and went inside the castle with his police friends and did not notice me. Meanwhile, the siblings crowded around me with their arms folded. They were getting restless and so was I. Just as I thought that I could not stay calm anymore, we saw a smuggler running away.

We, all five of us, started running towards the direction of the smuggler and found Bill also running with us. He told us to stay where we were and ran after the smuggler. We all sat down and as we had nothing to do, the siblings asked about my life. Despite our many differences, we all had one thing in common: our love for adventure. When I told them that I was the only one in my family who was adventurous, the siblings patted me and said that they understood me. I sincerely started to feel that those four children were my family. I felt really warm inside and when I opened my eyes the next time; I was in my own bed. I saw the clock and it read 6 am. I took a sigh, disappointed that it was all just a dream

Despite all of it being just a dream, I was satisfied that at least I got to experience the adventure that I wanted to experience even while asleep. This adventurous dream has remained attached to my heart and soul till now. It was truly a dream that increased my longing for an adventurous life and till now I long to see that dream again.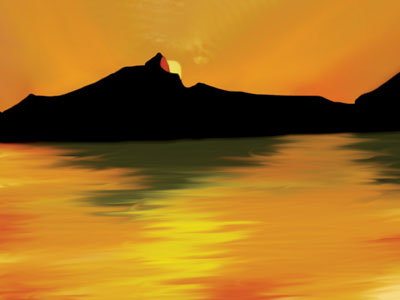 © Rachel M., Camarillo, CA