Modern Art is Not Pointless
September 5, 2017
Modern art is something we have all seem. To some people, it's completely stupid. Yet I think that's completely messed up. If you look carefully, you will see that modern art has a whole new meaning. You just need to look a little closer. 
I am lucky to live in London, just 30 minutes away from the Tate Modern Museum. It has amazing artwork. At first glance, it is hard to understand. Stand in front of the painting for a few minutes. What does it represent? What does it mean? What was in the painter's head when he/she painted it?
Take one minute to look up Fahrelnissa Zeid's "My Hell". At first, you probably won't understand why it's hell. Think a little harder. The colors. The shapes. The holes. Do you understand it now?
The reds and yellows surrond the black. On the outside, she looks happy - reds and yellows. On the inside, she is depressed and gloomy - the black and white. 
Just look a bit closer, and you will understand. Give it a chance.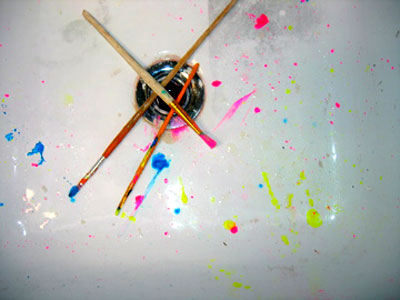 © Chelsea H., Carlsbad, CA