Blur..
November 23, 2016
He is leaving for other city tomorrow so we decided to spend some time together today. No need to mention that it was our best moments together.
We sat on the grassy slopes, at place quite far from the busy city. Though this place soon started getting crowded, we were lost in our own world. We were lost into each other.

He held my hand, our fingers interlaced with each other. Our hands just perfectly fit into each other's. The sky was cloudy but gleamed with golden light sometimes. This cool breeze was gentle but had my dark open hair going wild on my face. We talked about things, about how I'll live with him being far away and about how much he loved me. The time seemed flowing away with the wind and making us come closer every moment. At a point, we had been so closed that our breaths mixed up. The wind kept blowing out my hair, making a soft scented veil covering both our faces. We gazed into each other's eye for a while; how his dark chocolate eyes shined like caramel in the sun. His gaze lowered on my lips and I knew what the exact moment meant. Soon our lips met and I just felt like tasting something from heaven. It felt like me being a meteor and bursting up into a bright meteor shower in the night sky. For the moment I just didn't care about the place, about the people around or the world. It was a space walk around some other planet.

After we parted our lips, for a while I couldn't believe I just had my first kiss. With people around made me feel a little uncomfortable; but looking at him made me wanting to kiss him more.

Soon I didn't care about things around me and kissed him again. It was like a supernova, or being under a magic spell, or like blooming flower, or like fresh dew drops, or a colorful rainbow, or bird flying beyond the clouds. It was everything beautiful. It was everything enchanted. It was everything love.
Blur.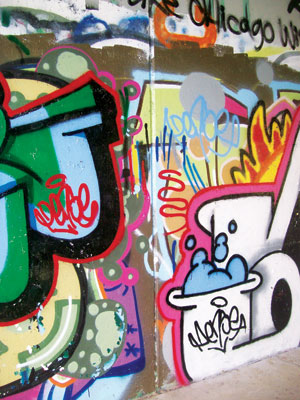 © Michelle W., Ada, MI