Afros
February 7, 2016
I didn't choose to go natural to start a revolution. I did it because I hated the way my relaxed hair looked and I hated my whole relaxed hair journey. I mean, my relaxed hair stopped growing when I was like eight so I gave mum the news that I was going to the barber to shave it all off, a hairstyle not uncommon for both sexes in Nigeria.

I'm a girl, and in almost all secondary schools in Nigeria you either cut your hair low or do it in cornrows (in the same style as the other girls with hair). Boys almost always cut their hair low. Eventually I transferred to a secondary school that eventually allowed braid extensions, so I grew my hair back and started doing braids. I was relaxing my hair, and it looked horrible, even turned auburn at a point, which seemed to happen to only me in the while school, and if your hair isn't long and it's relaxed, you know what frustration is. In Nigeria, girls with long relaxed hair are rare, and girls with natural hair just as rare, at least in my experience.

I'm aware of what black girls face abroad, especially in America. In some schools they can't wear their afros because they don't look "professional", the same for dreads, and even braids are frowned upon. They might not be allowed to shave their heads, and many schools don't allow scarves and the like, so what they gonna do? Relax their hair. Get weaves if they can.

Should we cut out heads off or something, or is that unprofessional?.

But I don't go around telling people to go natural because even that is HARD. I'm still not used to taking care of my hair because it's almost always in braids, cos' that's way easier. Luckily I'm out of school and having a gap year so I can finally face my evil afro after three years of being natural. I get really annoyed when people tell me to just relax my hair though, especially hairdressers. Like, it's soft enough to work with so just do the braids already. And without my braids I usually run around the house yelling that I hate my hair ("Then cut it!" My mum yell back every time, eternally tired of my complaining. Note that I'm the only one with hair in my family).

Yeah, I wish I could just have straight hair that I can comb without crying, or at least, softer hair that's like baby hair. But I still love my hair. It's a bold statement and a good addition to my other wise boring look. With a little (okay, a lot of) coconut oil it looks fabulous and feels like a cloud.

Here's a message for the people who say stupid things about black girl's hair. First of all, shut up about girls with relaxed hair. They don't hate themselves, they just know what easier (i.e if their hair doesn't fall out or thin too much, like some people with delicate hair). Also shut up about girls with natural hair, cos' it's none of your business if some look like wool or brillo pads (iron sponges). Our hair is curly as hell, and that's not our fault.

Besides, I kinda like looking like Diana Ross. And there was a boy I liked who was always playing with my hair cos' he wasn't allowed to grow his. And I can use my afro as a pillow.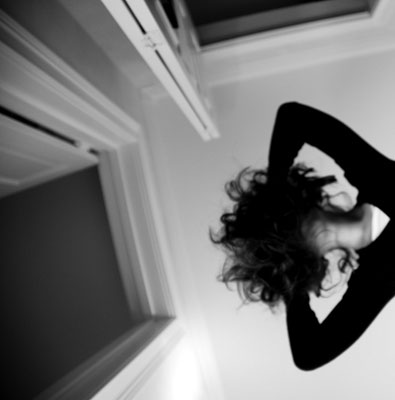 © Sarah M., Blairsville, PA