The Mad Paradox
November 12, 2015
Have you ever wondered what you're doing here? Time simply flows past us while we remain frozen in our temporary lives. We persist intently in this state of being, yet our fragile state of existence threatens to halt at any given moment. Even as I am writing this and you are reading this, we continue to decay on our journey to death. After all, we were only destined to die.

Be born, exist, then die. When the story of my entire existence can be simplified into an eight word sentence, it's a mad paradox. There is no happily-ever-after in this tragedy of simplicity for me. There is only an eternity of nullity awaiting me. After decades of repeated routines, my being will be restricted to an everlasting blank screen.

It is not death that I tremble upon, but the permanent consequences of it. I will no longer be an actuality but merely number etched upon a headstone. When even those numbers efface, I will truly fade into nothingness. None of me will remain on earth while the universe continues its perpetual journey without me.

It's quite difficult to sit through a movie when the ending has already been spoiled. How can one be expected to live a vibrant life with vigor when the inevitable verdict lies before them? My expanded perspective has only shown me how meaningless everything truly becomes. It has only opened my eyes to the fact of my frail, temporary state.

I wish to end this on an optimistic note to spare you hope. However, how could I commit such a betrayal when a happy ending cannot be for my existence, much less this article?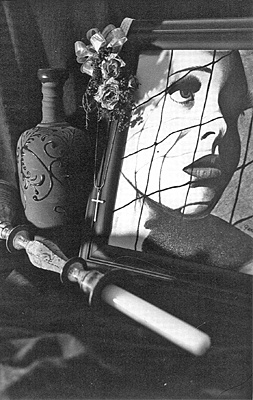 © Jena S., Cameron, WI