The Future
February 2, 2014
I can't help but constantly be plagued by thoughts of the future. On particular mornings when the wind is soft and the air is pure, I can feel infinity calling. The life around me whispers that this is living and that there is hope all around be. Most days, however, I feel like the walls are caving in around me.

Often news reports can be heard of extraordinary young people. Those whose IQ's are way higher than the smartest adults around. In those instances, I feel wasted. Here I am, given amazing opportunities all my life, but with halted ambition. I know I can do more. I know I am capable of something great; things just don't feel possible. My mind is clouded by things that I long to do in my lifetime, but every single hope of mine has been halted by my fear of the future.

Debt is impossible to avoid and now I know my greatest hope is a scholarship, but I don't know how to get there. There are so many factors that just seem to work against me and they keep me up at night. How do you tell everyone that you're not as bright and talented as they praise you to be? How do you keep such thoughts from infiltrating your mind? I want to be amazing and I want to go far in life but those constant thoughts that I will be second best or less can't be halted right now.

Nevertheless, I am trying. I have big city dreams and though New York apartments seem impossible to rent right now, I'll never stop trying. My dreams are filled with laughter and amazing literature. I don't need fame or fortune; I want to get by happily, certain that my life was not wasted. There are so many obstacles yet to come, that I have not accounted for, however, I welcome them. My life hasn't been without its setbacks and problems, but here I am, stronger than ever.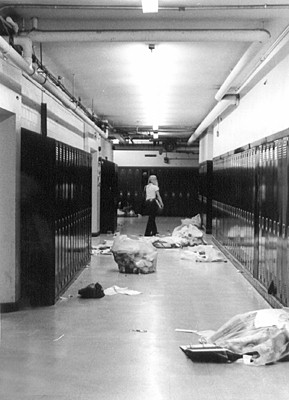 © Halsey S., Marblehead, MA