A Short Life Of Struggle
August 3, 2013
It was the rainy season and the climate was saying to dance with joy. I was walking on the road enjoying the dance of the nature. Suddenly I stopped and saw that some little ants were marching for the battle of food. They all were transferring the food one by one and working with unity. They all were working as they were going to celebrate a long rainy days vacation on a picnic spot that were their little houses across the road .

The march of ants were going to cross the road but there were many problems before them. They have to cross the little pit that was made by the foot of a person because the soil was wet. The pit was about 70 times larger than an ant .To cross this small pit(made by foot) was a very simple work for me but it was difficult for the ants. They struggled to cross that little pit and they got success .The ants were full of energy. They all were working as they were going to fight in the battle. They were working very fast .After then there was a long drainage pipe on their way which they had to cross. The pipe was covered with the wet soil. This was the biggest problem in front of them but they were coming without fear as they all were singing the song of bravery and they crossed the pipe in few seconds. They reached near to the road and started to cross it but suddenly a big bus destroyed their picnic plan by crushing all of them.

The flowers of smile and happiness stopped to play on my face and I was unable to do anything for them. When I reached near to them I saw that they all slept with a deep silence with their half body. I was very sad when a little drop of tear fell down from my eyes and filled the heart of ants. The whole moment became sad and the climate stopped its dance and started weeping with silence and started raining. The sounds produced by thunder was like as the sound of the guns fired to give respect to the ants as they were the brave soldiers .

How strange it was when they died .They might be faced many problems on the way but I was only thinking that how beautifully they worked with unity but that bus destroyed the whole moment of happy life. They might have taken many days to search that food but finally when they got the food they went to heaven.

I prayed to god that when they will again take the birth on this earth then do not make them an ant.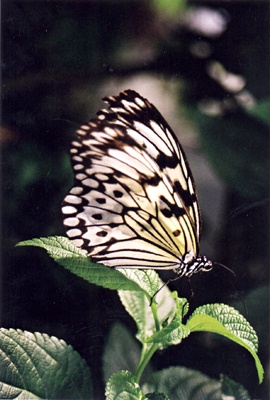 © Courtney G., Rocky Hill, CT