Bath Elementary
October 22, 2012
Summer couldn't have ended soon enough. My brother and I enrolled in
our new school, Bath Elementary. First through sixth grades were all
included in the elementary school, so instead of moving up to middle
school like I had expected, I went to my sixth year of elementary
education. At least I still got recess.

There was a strict dress code; blue black or tan pants and collared
shirts. I had to get all new pants because all I had were jeans and
jean cargo shorts from the boys department in Wal-Mart. On the first
day of school my classmates asked if I was British. I decided I needed
to work on my southern accent.

Sam Antrican was my best friend at Bath Elementary. He was a skinny
boy with short curly hair, freckles, and buck teeth. Every day we had
what was called "elective class". The days rotated between gym, art,
character, keyboarding, and science classes. Since we weren't in a
regular middle school, this had to happen in order for us to learn any
science at all. We were once talking about the attributes of a person
with good character in our character class. One was bravery.

"I think Sam is pretty brave for coming to school with those buck
teeth every day," said a boy named Jeremy when asked to name a brave
person.

From then on our only elective was science.


We had baked potatoes for lunch at school almost every day. One day
Sam drew a face in the skin of his. I added a napkin cape and Captain
Potato was born.
Since no one ever ate their potatoes, there was always at least one to
spare. Captain Potato made an appearance once a week, accompanied by
some new villain. The villain was always weak and defeat able, until
one day when Captain Potato met Fork.

Samantha Woollard used Fork to murder Captain Potato, then proceeded
to bite off his head. Sam and I salvaged the body, and the whole class
came to bury him just outside the sixth grade wing. Our English
teacher said a prayer, and someone sang part of amazing grace. Sam
cried.

Unfortunately I was only able to attend school at Bath for one
semester. My family was moving up to Virginia in the middle of the
school year.On my last day of attending that school, a teacher came
and pulled me out of English.

"There was something wrong with the benchmark test you took last
week, we just need you to retake it," she said as she shuffled me into
an empty computer lab. "I'll be back in a minute."

Twenty minutes later she returned and shut off my computer in the
middle of the test. I was appalled, but she assured me everything
would be okay. When we got back to the English room, it finally made
sense.

The entire class was standing around a big table holding a "We will
miss you" sign. We got to spend the afternoon eating junk food and
talking, our two favorite things. Near the end of the day, my math
teacher came in. She and My English teacher had brought me a gift. It
was a Mr. Potato Head.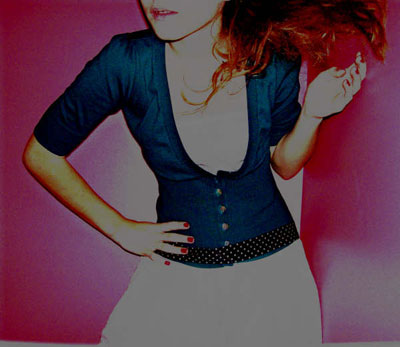 © Jenna V., Hamilton, ON, Canada