A Girl's True Form
October 22, 2012
The house shuddered as the door slammed close. The walls trembled in anxiety as they braced themselves for the storm that was about to come through. A mess of a being rushed through, its hair like a batch of snakes. Sweat streamed down the reddened flesh. Half of its blue and red woolen prison had already been stripped off to the floor. In half that time, it had jumped into the rain from the pipes. Plush, silken, shining hair, soft, luxurious skin revealed that this thing was a girl. Hints of brown tainted the water that ran off her body. She growled in frustration as she peered at her newly revealed tan line; a perfect box across the front of her chest. She stomped at the draining water as if it were mocking her stupidity for using such a thing as self-tanner.

She cried out for help as she squished herself into her dress like the meat being squeezed into the casings for sausage. Two more civilized women came to her cry and sat and watched as she tore and growled at her rat's nest of a head. She twisted her hair until her skin stretched and screamed for relief. She purred in satisfaction at her five-minute do. Then a rebel appeared before her; one loose hair stuck out like a sore thumb. Screeches and scrapes exploded from the bathroom. One of the civil reached forward in hopes to adjust a bobby pin, only to be sent back.

"DON'T TOUCH ME!" The girl hissed. Her fist slammed down and her Nokia buzzed in hopes to give her more bad news. She only had ten more minutes before she had to be out the door. Tears brimmed her freshly painted eyes. A gentle hand came up and slowly, but surely, removed the cage of bobby pins.
With a new sense of calm she twisted her silken hair and seemed to evolve in an instant. The rage subsided and she gazed into the mirror as a new being. She may even have a chance of being called civilized. The walls sighed, for they knew the danger was over. She beamed at her reflection like the rising sun. She was now worthy of a high school dance.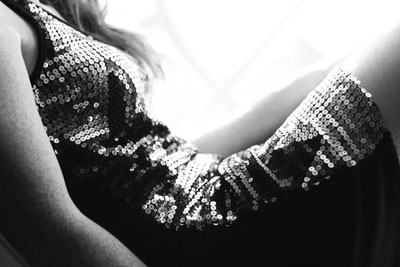 © Ashton D., Vincennes, IN