The Early College: How to know?
September 15, 2012
I had come across Bard's College at Simon's Rock once when I was a freshmen. It is also referred to as 'The early college' because students going into their first year are generally just out of tenth or eleventh grade. After taking the PSAT's as a sophomore last year, I began receiving a lot of letters and information about applying to school's. The thought was pushed away about going to Bard's.
Then I received a letter from them about one week ago. I saw the envelope and did a double take, thinking I must have mis-read. It couldn't be, I wasn't smart enough to be on their radar, my PSAT scores couldn't have been that good... Could they"
My boyfriend was getting ready to leave for boot camp one week later, I had just started junior year and of course, I was thinking a lot about what I wanted to do with my life. What if I was ready for college? The more I thought about it, the more I realized, I didn't want to stay in high school for my senior year when all I needed to graduate was one english, one history and one elective credit. Why sit around taking classes I wouldn't really need, or even that would be relevant, when I could be figuring out what I really wanted to do with my life?
Both my parents and my boyfriend encouraged me to apply, I'm still on the fence. How do I know if I'm ready? How does anyone know when they're ready for life on their own, without parents or teachers nagging them to get homework done, or go to bed early enough to be awake in class. Which led me to the conclusion; we don't.
We don't know that we're ready for college, all we know is that we want to study this topic, and see where it goes from there. We're all going to make the classic mistakes of not getting up in time for class, scrambling to get work in on time, get lost and confused trying to do our own laundry.
But most of all we're going to meet new people, grow, learn from our mistakes, and become the people that we're going to be for the rest of our lives.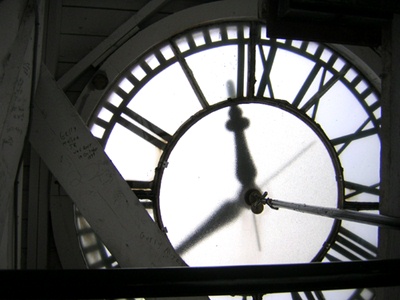 © Tatyana Z., Norwood, MA