Teenage Girls: Cruel Superhumans from a Distant Galaxy
May 24, 2012
Teenage girls are cruel super-humans from a distant galaxy sent here to destroy us all. They have the self entitlement of a celebrity heiress and the aggression of a Roman Gladiator. Like vampires they feed off the blood of the weak. They're pubescent monsters. Adolescent boogeymen.

While my observations may be coming from a point of bias, that doesn't mean they are faulty in accuracy. As a teenage girl myself, I think I know teenage girls quite well. Not only was I a former teenage mean girl, but I was tortured, tormented, isolated and socially maimed by them as well.

When they acquire a target, teenage girls, with the determination of a private assassin, will stop at nothing to take down their target. They're relentless. They're cruel. Their methods are insane. They are never to be underestimated.

In middle school, I made the mistake of underestimating the power of these skinny jean clad monsters. I thought I was safe, I thought myself impervious to their cruelty. I watched them do on to others as they would later do on to me, and felt no fear.

I was a fool however, for teenage girls pick their targets by familiarity. They are less likely to torment someone small and insignificant and more likely to viciously turn on their friends. Preferably the weakest link in their group, prey who is easy for them to catch and take down.

I was the weakest link. I was the wounded gazelle. And thus, I became their target.

It was eerie because, when my eventual demise began, I had no idea what was going on. Yes it was slightly fishy that they had stopped calling me, stopped saying hi to me in the hallway, but I assumed it was just nothing.

Again, I was wrong.

Once the period of silence came to a close, all hell broke loose. Vicious rumors began spreading around and dirty looks and foul words were thrown my way in the hall. I was forced off the lunch table and into social leprosy.

Exactly a week after phase two (social alienation) had began I received an email from the ringleader of the group. I opened it up to reveal a headline that bluntly stated, "Fifty Reason Why We Can't Be Friends With You". Underneath the headline, as promised, were neatly fifty reasons, ranging from my body to my personality to my clothes, that clearly stated the reason for my alienation.

I felt sick.

But I wasn't going to let them get me. Those hyenas didn't deserve my tears. I deleted the note, picked up the pieces and moved on. I found friends who were kind and accepting. Friends who wouldn't devour their own.

My experience, while evidently not ideal, is something I would not change. I don't see it as a stain upon the fabric of my life, but more like an embellishment. A decorative brooch I wear with pride, a brooch that cries, I overcame bullying, so can you.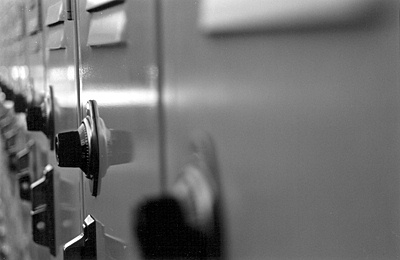 © Cassandra Z., Sunnyvale, CA