When You Know You Can't Do It
April 2, 2012
Its the most terrifying thing that's ever happened to me. 
My ears were shot and everything was muffled by my blood and the ringing. I just threw my arms over the fence, and threw up everywhere. That nasty feeling knowing you can walk,talk, or do anything. 
It was like fighting a weight coming down. I figured out what people meant whenever they see stars. As my vision became dotty with colorful blinding light data that made everything black. I struggled to see At Least outlines of the building the bleachers or my hand. For all I knew I was going blind. I
I was now using the fence for support.  I fought against the weight and I was dizzy and I wanted to sleep, but i didn't let my body so that. I wouldn't close my eyes, no matter if I was holding myself. 
I couldn't hear even the loud voices of the girls back where I was. I couldn't hear their feet beating the pavemeant. I couldn't hear my voice even as I yelled for the coach. 
I though I was dying. The colors clumping together to form a six  point star. Everywhere. My knees wager knobby and I resisted the edge to fall. 
I had hope when I heard the faint beating of shoes beside me. And I pushed to see the outlines. 
Once I did I thought I'd come back alive.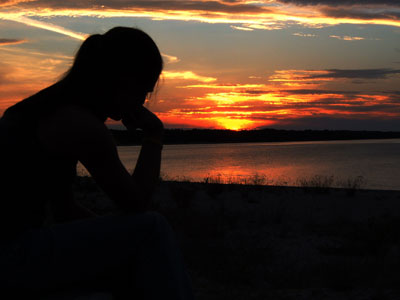 © Hilary L., Rogers City, MI