Don't Leave...
December 22, 2011
I stare into his eyes… sparkly blue. Like the sky, or the ocean. The deep, dark, blue ocean. My hands are tangled in his. His smile gives me a tingling sensation. The cold winter air sends a shiver up my spine and he holds me close. I wrap my arms around his neck and kiss his lips. Our kisses are sweet. I stare into his eyes and it makes me weak. I cannot go on without him.

When I think about him going into the marines, I lose hope. I want my family with him. I crave his presence. When I'm not with him, I'm lost. Lost in the maze of the world. Clueless and weak. He would do anything for me, but I don't want him to give up on his dreams because of me. When horrible thoughts rush through my head, I get choked up. My throat feels like it could close completely. My eyes immediately fill with sadness and tears. Why do we present our emotions through our eyes? Stupid flesh.

He's still looking at me, I realize. His eyebrows fold. He's curious. He takes his hand from around my waist and wipes away the tears.

"Why are you crying?"

"I don't want you to leave. Never leave me."

"I won't, baby, I promise. I love you."

If my throat could have killed me that day, I would be dead right now.

I thank God it didn't, because I love him, too.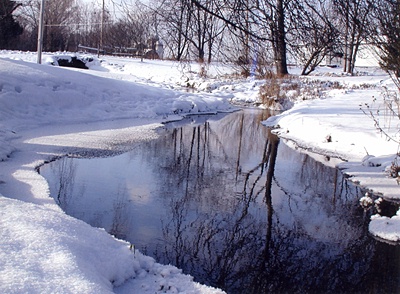 © Alex B., Rome, NY