How to Buy a Plunger
MAG
July 11, 2011
How do you buy a toilet plunger? Well, let me tell you, you don't do it discreetly. Like, a pack of tampons? You just hold them close to your side and walk fast. Maybe drape a T-shirt over them, and leave the shirt on the magazine rack when you get to the checkout. But a toilet plunger? It's big. And long. And so, it's a little more complex.

So, here's how:

Tip One: Try to go at a time when no one else is shopping. Wait, nevermind. There is no time of day like that.

Tip Two: Go alone. Actually, take a friend for moral support. Unless he/she would get too embarrassed – then go alone. Unless you would get too embarrassed. Then make him/her come along and you can be embarrassed together.

Tip Three: Don't walk too fast on the way to the toilet plunger aisle. It might make you look suspicious. Or you could walk fast, since it would get the job done quicker. (Obviously, this all depends on your personality.)

Tip Four: Twirl the plunger like a baton on the way to the cash register. Or carry it calmly by your side. Either way, just don't look stressed out.

Tip Five: Wear a cute outfit so you won't be stressed about that. Plus, to offset the lack of cuteness of said toilet plunger.

Tip Six: Pay cash. It's faster.

Tip Seven: Walk out with your chin up, back straight, and face nonchalant. Unless you see a cute guy. Then run the other way, but only if he hasn't seen you. If he has? Smile big, whip that thing up over your shoulder, and walk like it's a bouquet of roses.

Tip Eight: As they say in the South, "Make like hay and bail."

There you have it. One of the most important things you could ever learn, you have now learned. You now know how to buy a toilet plunger.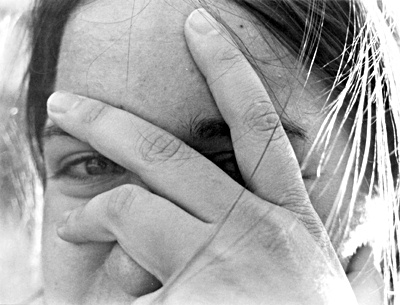 © Claire E., Bethesda, MD