The Golden Boy
May 19, 2011
Strength comes from within, it also comes from the most unexpected places. It can come from the massive power lifter in the corner of the gym, or the enormous lineman trying out for his favorite fantasy football team. Sometimes strength is a bit less obvious, much as it was when I first met Alex.

I have never known such a diverse human being. He knows exactly when to be serious, and exactly when to be just the opposite. Alex's smile is contagious, and so is his laugh. With a laugh that can be heard for a mile, hearty and sincere, he never fails to make everyone around him beam. I am always proud to say that he is my best friend, because people always want to know him. Where ever we go Alex makes new friends, some lasting friendships and others become casual acquaintances. Alex always makes a lasting impression whether it is with his vast knowledge of the bible and his love of God, or with his boyish charm and witty jokes. Alex challenges me to get out of my comfort zone every day. He is truly a people person in every way, and I certainly am not. He and I are complete polar opposites, but I'd say that we complement each other.

It never matters what we do when we are together because we always have fun no matter what. Sometimes we just drive around without a word if we have had a rough day or a long week. Alex has seen me at my worst and he has seen me at very best. He has been at my side through the good and the bad in the last three years. I lost both of my grandfathers within a year's time, and Alex was with me there for me through it all. Waiting with his famous hugs that leave the recipient smelling of Abercrombie and Fitch and grinning ear to ear with his glittering smile, he made me smile on my worst days. Alex is always willing to deal with my varying moods, even at a moment's notice. If anyone needs a little Alex one on one, he is more than willing to stop whatever he is doing and take care of a friend.

I consider everyone that comes into contact with Alex to be extremely lucky. He is one of a kind, and he is going to go on to do amazing things with his life. Alex inspires me to be the best person I can be, and to always put others needs ahead of my own. When I feel the need to put myself ahead of others, I always stop to think about what Alex would do in that situation. He is truly my role model and I try to follow the examples he sets as best I can. Richard Alexander is an amazing person, inside and out. He is the best friend anyone could ever ask for, and I am truly blessed to have him in my life. Alex gives me strength when I feel myself becoming doubtful or weary, I can always turn to him for reassurance. Alex takes such pride in his life and in his relationship with God, and I take pride in the fact that I have a rock to fall back on when I need it the most. I have Alex.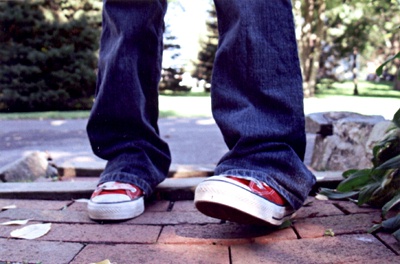 © Sara M., Milford, CT