Wrestling and Life
February 3, 2011
Before I say how I got into wrestling, let me start with this. Wrestling pushes you to your physical limit as a human being, where your soul is challenged to the very core. To quote Frederich Nietzsche, "Whatever doesn't kill you, makes you stronger." The soreness, pain, and suffering you go through is all forgiven when your hand is raised on the mat. To know your effort, the liters of sweat you've worked off, and the physical and mental bruises paid off on the mat is best feeling in the world. But it isn't easy, and whoever works the hardest makes it. This ancient sport will test you in every way possible, and to self-worth you achieve when you beat someone cannot be explained. Now ask yourself, how hard do you and should you work to better your peers in life?

I first started wrestling in fifth grade, when I, like every other kid in my grade, was recruited to my school wrestling team. My mom, thinking I was unique in this recruitment, signed me up for the varsity wrestling camp during the summer. I had no idea what I was doing or what any of the moves were; I was wrestling high school students at age ten. That's where is started.

A couple years later and I was the star of the middle school team. We faced easy schools to boost our confidence, where simple, beginner moves usually resulted in a pin. A good shot was a takedown, a bad one gave up 2 points. A half nelson was rarely countered, a cradle was an easy pin, and I never once saw an arm-bar.

I lost one match in seventh grade, when I wrestled an eighth grade team captain from the best school our team saw all year, and zero matches in eighth grade. Our half an hour practices were a time to socialize with friends and role around on the comfy wrestling mats. When I went into high school, I was not prepared for anything.

Without getting into personal specifics, high school wrestling is a completely different ballpark. There are specific weight classes, which one is expected to get to; one is usually assigned the lightest weight class they certify at (one certifies at a certain weight at 7% body fat). This is done through sweating, sweating, and sweating. The intensity level of our now two hour practices has increased tenfold, where there was no talking and hard-core wrestling. Each practice, I would lose about 2-3 pounds of sweat, on occasion 4-5. My weight class was 5 pounds below my natural weight, so I constantly had to watch what I ate. Basically, it came to the point where I would weigh food before I ate it.

This was the point at which wrestling starts to take over your life. Add Saturday tournaments every weekend from 6:30am to 9pm and your life has been consumed. All food choices now have wrestling in mind, all activities all have your weight and energy level considered, everything is about wrestling. When you study for a test, your newfound mental toughness drives you through it. Now ask yourself, what are your obstacles throughout your daily life and how do you use them to your advantage?

The sweat and hard-work pays off. Without realizing it, you improve mentally, physically, and technically. This mental toughness will carry you throughout life to push beyond your limits and beyond. Wrestling as hard as you can for 6 minutes isn't easy. By the 3rd period (minute 4), you are exhausted, but it's that extra drive from your hard work that your opponent doesn't have that pulls you through. Hard work, determination, motivation, and persistence carry you through wrestling and life, where people are rewarded through merit. As much as I hate wrestling, it has defined who I am and my character. Throughout my life, I will employ the ideals I learned at my high-school wrestling mat. I would not be the same without this amazing, brutal sport.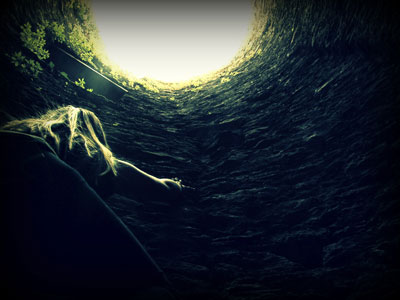 © Caroline C., Coronado, CA