I Can't Stop Thinking Of You
February 8, 2011
I don't know why but you have been on my mind for a while.
Why ? I don't know….
I haven't talk to you in awhile maybe I miss you ? but I probably miss us more than I miss you…
Why do I always think of us ? Because I was in love…well a least I thought I was.
You were in love with me to… but u moved on and I was left behind… thinking you would come back to me
I guess there right when they say things don't always work out the way you plan…. because I hoped & I dream for the best and nothing came true.

The months passed and I became fine with you leaving me and I stopped hoping you would come back…. I was living normally
But in normal I mean just not feeling anymore… I still think that there isn't anyone out there… I just see you and I hope you are the only one I see when I close my eyes and listen to a love song and I know its not the same for you…. because you moved on.

Sad/Happy love songs you are they one I think of and the one I remember
I don't want to have these thoughts ever again if they hurt me so…. just leave my life and never come back.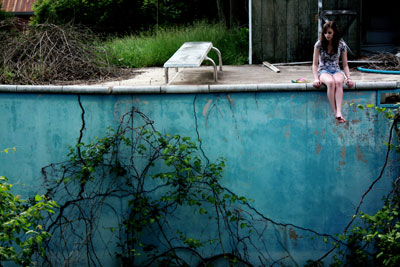 © Myra K., Somerville, NJ