My Taylor Swift Story
December 15, 2010
"It's so Taylor Swift-esque!"

That's how my friend Jill put it. To be honest, I've always thought so to. I mean, girl meets boy, girl and boy become best friends, girl falls in love with boy but boy doesn't realize, and so on.

I met Eric online on one of those social networking sites. I had friended him because I thought he was kind of cute, and I had just posted a simple "Hi, what's your name?" on his page. He had replied, and somehow, the conversation had kept going. It's now been going for three years.

He's honestly one of the best people I know. He is smart and sweet and funny, and whenever we IM or Skype, it feels right. I don't know exactly how to describe it, but we just somehow fit.

I asked him out once. Twice, actually. Both times, he told me that he would love to date me in real life, but that he just wasn't onto online relationships. I don't blame him. I find them lame too, to tell the truth.

I've crushed on new guys. I've kissed new people. But somehow, one way or another, I always come back to him. Him with his gorgeous blue eyes and adorable accent and with a seemingly innate ability to make me laugh no matter what. Honestly, he just gets me. My friends will ask me why I'm so crazy about it, and to be honest, it's just one of those things you'll never know unless you feel it yourself. Every word he says encourages me and motivates me. Every time I tell him about how hard it's getting and how I'm thinking of suicide, without hesitation, he always says, "Now stop that, or I'm going to have to get on a plane over there and slap you."

The thing that boggles me the most, however, is that none of the other girls around him see it. He's not popular with the ladies, and I constantly make fun of him for that when in truth, I'm glad. I know it sounds horrible but whenever he tells me that he asked a girl out, I hold my breath and wait for his answer and when he tells me that she turned him down, I breathe a huge sigh of relief.

I always tell him I love him. In a brotherly way, of course. However, there's always a tiny part of me that always says it's not true, that I love him with all of my heart the way you only see in movies.

Eric is amazing. He's the only person that I can and do talk to about anything and everything. Even though we've never seen each other in real life, I've never met someone who knows me so well. I don't know if we'll ever give "us" a shot. Maybe we'll both fall in love with different people. Maybe he'll always be that one "What if?" But maybe, just maybe, we were meant for each other all along.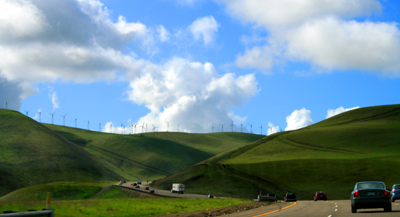 © Kat C., Racine, WI