The Trip Back in Time
November 23, 2010
Not many people get a second chance to reconnect with their old best friend, but I was one of the lucky few.

"Are you sure?" she asked excitedly.

"99.84% positive" I squealed back.



I was on the phone with Brianna; she was my best friend when I lived in Ohio. Bri and we had lived right next to each other. We still talked almost every week since I moved to Minnesota in 2003. I learned a lot about what happened after I moved from these phone calls. I heard about who moved, who got expelled, and what boys grew up to be über hot. We were on the phone talking about a trip to visit. It would be to see her and go to her homecoming dance with many of my old friends. All we needed was the okay from Dad.


The trip was all set; we would leave early Friday morning, and get to Brianna's house late that night. But before I would be allowed into the dance, I had to get permission from my school, and boy was there a lot of paperwork. When things finally got settled, we were ready to go!


The morning we were leaving I had to get up at 5:30, we wanted to get to Ohio by 9:00 that night, and with the time change, that meant we had to leave super early. The car ride was unbearable; fourteen hours of pure agony. But it was worth it when we crossed the boarder into Ohio and I started recognizing things.

We slowly pulled up to the familiar house, and I rang the bell. I heard quick footsteps, and then the door swooshed open.

"You're here!" Brianna yelled.

"I am!!!!" I screeched back.
We ran into the house and I automatically knew where everything was. It was like I had never left. We scampered up to her room, tried on our dresses for the dance, and talked and talked and talked.


The rest of the weekend was awesome. I met up with one of my best guy friends during the dance and we got to catch up too. All in all, I learned that it's never too late to visit.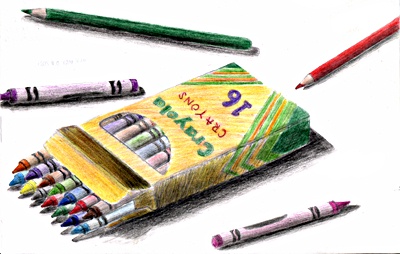 © Dana H., Wichita Falls, TX