I Need a Hug
October 11, 2010
Halfway through the long weekend, I can't wait for it be over.

I miss you. Even if I just talked to you....

I miss you.

The sound of your voice on the phone is deeper than in person.

Your virtual hugs transmit no warmth.

The warm smell of you is nowhere to be found.



All I can think of is hugging you.

Talking to you.

Hanging out with you.

Even though you're not mine yet.

I dream of the day when I'm sitting next to you.

And whisper, "I like you......"
The fleeting thought registers in your brain,

As I wish the words were back in the soft, sweet haven of my mind.



Will you respond sweetly?
"I like you too, and have for a while...."

And the beginning of our lives begin?



or



"I'm sorry, I don't feel that way..."

I can't wait to see you again.

Whether you're my best friend,

or something more.



I want to be with you.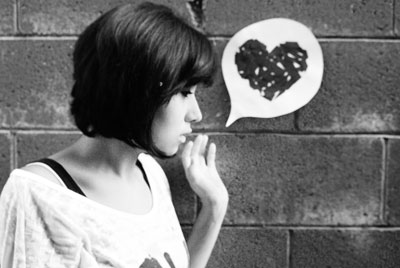 © Michelle B., West Covina, CA