When Will This End?
June 16, 2010
It boggles my mind that a kid who grew up in a Catholic school, raised by wonderful people who give him all the love and all the things that he want, would succumb to the bad influences surrounding him. And it saddens me that it affects the people at home.
My relationship with my brother went downhill when he beat my mom in the summer of 2009. I was listening to music in my room when my mother called for help. I didn't hear her until the music ended. I ran into the room, jumped up the bed where he was punching her face. He released her when I punched him in the eyes. That night, we had the police involved, and to this day, I only wear my right earphone so I can hear with my left ear. Now every time she screams, I run out the room to check if he's being violent again.
He was tested positive for marijuana when he was detained. He went to court and was taken away to Youth Service Agency, where he stayed for several months. When he was released, he had to attend anger management and drug programs until his final court date. "I believe in you," the judge told him. "You're one of my favorites, and I know you'll do fine."
But he didn't. In fact, he's becoming worst. He continues to smoke; continues to hang out with the same group of people who are probably gang members, and he continues to put his friends above family. And I hate him for it.
I just found out that my brother is a member of the gang called "Crips". On his facebook, he wears a blue bandanna across his lower-face-- a bandanna he carried around, supposedly because "it's cold".
The truth is that I don't care what he does because I don't consider him family. But his actions affect my mom and grandma, and it kills me inside. I have such strong urge for my mom and me to move out, away from this mess but it's financially impossible.
The question that comes across my mind several times before is, "When will this end?" The only thing's for certain is my brother will be out of my life, and probably my mom's life, too. I even imagine him dying just so it could be better for my family, but I wonder if it's selfish for me to think so, or whether it's justified.
I just don't know what to do, and my pride won't allow me to go for help. My only solution is to work hard in school so I can find a good job in the future. Until then, this is what I have to deal with. This is what I have to go through, and I'm thankful that my existence is protecting my mother.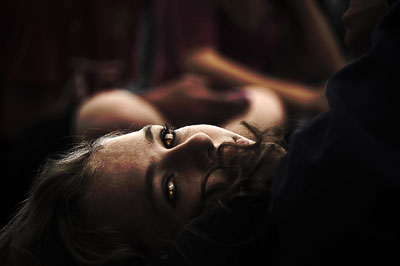 © Calvin C., Salt Lake City, UT