The New Artist
November 3, 2017
When I was nine years old, I began my career as an artist. In the past six years, I have discovered being an artist is something anyone can do. It is all about learning what you love to do and creating your artwork your own way.
It all began when I asked for paints for my 10th birthday, which was when I discovered my love for art. My mom and dad bought acrylic paints, canvases and brushes for me as a present and then further surprised me with turning part of my bedroom into a mini art studio. At first I was not sure where to begin. Painting seemed so complicated. Up until this time, I only painted with paint by number sets. I tried a few times to paint pictures that I thought looked good. But, I was not satisfied with my pictures. They did not look nice. I kept getting very frustrated, but I decided to keep trying because I enjoyed painting. I discovered that painting relaxed me. I looked through books for ideas of what to paint and found something to try. It was a sunflower in a field. I decided to focus in on the sunflower. Two weeks later, after several times of sitting down and working on my painting, I decided I was close to done. My grandma, who also painted, helped me with ideas for the painting. One of the things she said was "do swish marks like here…Yeah, that is right, just like that," my grandma said as she sat down. Soon, my painting was perfect. I had my first piece of work I was happy with (see a picture of my painting I have attached in the appendix).
I finished my sunflower picture in November 2012. My mom loved the picture so much that she decided to have photo gifts made using the picture to give to our relatives for Christmas that year. I gave my grandparents, aunts and uncles and cousins all mugs with my painting on it. I also had the canvas reproduced and gave one to each of my grandparents and great grandparents. Everyone told me that year my sunflower photo gifts were their favorite present ever. I was so happy that my artwork brought other people happiness too.

Because the painting that I made was inspiring, I continued taking art. My dad and I took a pottery wheel throwing class together for almost a year. I made several pieces of pottery that are in my family's houses today. I also take art camps like metalworking and jewelry working. I loved them all. In every class I took, I could see how everyone's artwork is so different from each other. I have learned that everyone's art is made how they think it looks good and makes them feel. There is no "right way" to do art, but it is your own decision.

In my spare time now, I continue to take art classes at the Birmingham Bloomfield Art Center (BBAC), and I also do artwork at home as well. I am working on a self portrait in my current acrylics class. I am learning about the four basic color schemes. At home, I have also been working on my charcoals. For both my self-portrait and my charcoals, some days I find myself getting a little frustrated and not sure how to keep going so that I like my artwork being created. However, then I remember my sunflower and about what I have learned since becoming an artist, then I finally am able to make progress again. Art is all about creating what you love and imagine looking great. It is not about what others think of it.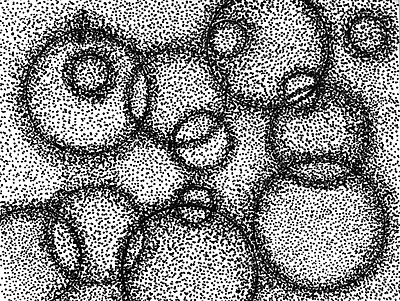 © Nasiha M., Huntsville, AL