Unity For All
October 3, 2017
"With liberty and justice for all," echos through the hallway. The tradition of Americans standing up from their desk with their right hand covering thier beating heart is ageless. A crowded stadium hushes to lyrics "Oh say can you see…," focusing on the waving cloth of red, white, and blue. Unity—what it means to be an American.
Unity—when men were drafted into the military, leaving families behind, women volunteered as nurses, and took over their husband's and brother's jobs. Food and resources were rationed, yet people had no problem going without. The nation came together as one to win the war.
Unity—in September, 2017, hurricanes hit Texas and Florida as hard as a knockout punch. Millions of dollars were donated by Americans and thousands of volunteers went on rescue missions to save those who stranded and hurt. During these disasters, the United States unified to save their fellow Americans.
Unity—our forefathers knew what patriotism meant by naming our country The United States of America. Unity is key to a successful nation, and during times of war and distress, Americans do not fail to come together as a whole, strengthening our country and being patriotic.
Placing my hand over my heart, I unite myself with those around me showing my patriotism.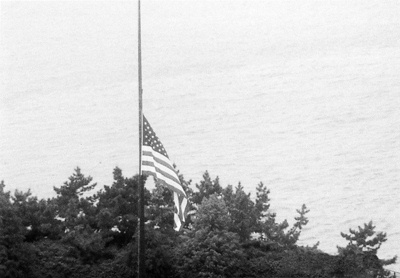 © Jessica E. Pelham, AL