Queen Elsa and the Teenage Girl
April 30, 2014
Disney's Frozen swept the world with its sparkling animation, clever screenplay, and themes surrounding female empowerment and strong family relationships. Thanks to the hit song "Let It Go," performed by beautiful songstress Idina Menzel, the Frozen craze, which has been thriving for over six months, won't thaw. Yes, of course "Let It Go" played a huge part in this powerful flick's popularity… but there's more.

Or at least more for me. When I settled down at the movies, popcorn in hand, careful to make sure my phone was off, I wasn't sure what character I would connect with. I hadn't actually looked up the plot of the film before I saw it, so I figured it would be another Disney-style princess story featuring prince charming and a damsel in distress.

Boy, was I in for a shock.

In case you haven't seen the film (which, I have to inform you, means that you've missed a cinematic masterpiece), the story follows Anna, a auburn-haired courageous optimist who grew up being completely shunned by her older sister, Elsa. Elsa has been cursed with strange, wintry powers she can't control. If her emotions aren't in check, Elsa risks injuring people with her icy abilities, including Anna. For this reason, Elsa struggles to keep her powers at bay, whispering a mantra of "Conceal… don't feel…" when she feels like her power might rudely reveal itself. On the day she was officially crowned queen, it does, and she flees her Scandinavian-esque kingdom of Arendelle, leaving it covered in snow and ice, in the middle of summer. Frantic to get her sister back, and sure that Elsa will be able to thaw Arendelle, Anna teams up with extreme mountain man Kristoff, his goofy reindeer Sven, and of course, our lovable and summer-obsessed snowman friend, Olaf. Together, they set off in search of Elsa, hoping to find her, bring her back to Arendelle, and help her melt the ice and snow from Arendelle's gorgeous castle and quaint, fjordside village.

Elsa has, of course, raised her arms and built herself a massive ice castle that towers on the edge of a snowy mountain. Instead of her conservative coronation dress, her powers (which apparently include dressmaking) have fixed her a sassy, glittery turquoise frock, and she's pulled her platinum blond hair out of its regal updo and let it fall into a relaxed French braid. She had completely accepted her powers, and let go of all her fears. At this point, I sat in the rather crowded movie theatre dealing with the aftershock of this event. While everyone was awed by the animation of the castle, I was slack-jawed with my popcorn bucket nearly tipping out of my hand.

Queen Elsa just did what every single teenage girl should do when feeling overwhelmed.

I feel that an issue in today's society, and one that is considered social taboo for women, is our inability to, well, let things go. I mean, think about it, ladies. Do you still remember that one guy who broke your heart years ago? Do you remember the lowest test grade you've ever gotten? And what about that haircut you hated? I bet you recall.

So there I was sitting in that theatre watching Queen Elsa of Arendelle blossom into the sleek, sassy Snow Queen I had no idea she would become. I figured everything would be alright from that point on; Elsa was free, she let everything go, and she accepted her powers and who she was.

That is, until Anna shows up and informs her that Arendelle is frozen.

Suddenly, Elsa recoils. She goes from being the uncaring, strong Snow Queen right back to the self-fearing Queen Elsa of Arendelle. She once again presses her hands to her temples and squeezes her eyes shut, whispering, "Get it together, control it! Don't feel, don't feel!"

No, Elsa. Even though you're my favorite heroine, you shouldn't do that.

Because, honestly, girls are quite good at concealing how they really feel.

"Do you like my skirt?"
"Yes!" But in your mind, you're cringing.
"Are you okay?"
"Yes." But inside, you're screaming.

Whether we know it or not, we teenage girls "conceal, don't feel" a lot. It almost seems as if, as women, we're expected to keep our heads high no matter what and be strong, beautiful, and brave all the time. If we slip and have one moment of emotional release, many men roll their eyes and go "Ugh, women." Or, the people of Arendelle dismiss us as wintry sorceresses.

Elsa also shows us that yes, you can be strong. And you can be brave. But you can still live in fear, and you can still stumble and fall when something goes wrong. You can try to hide how you feel and you can tell yourself to let it go but, you can't. Anything could go wrong and someone could always say something, and you shrink, with your head dipped and hands laced together.

So, here's the secret to stop that from happening:

Don't conceal. Do feel.
Yes! Girls, it's okay to feel. It's okay to cry and scream and throw a pillow at the wall and just let loose. Don't conceal, tell people what you really believe. Don't be afraid, be straightforward. That, ladies, is the key to being a strong woman.

"What? Don't I need to shoot some ice at evil henchmen or sucker-punch my shockingly ill-intentioned prince charming in the face to be that?"

No! Frozen, is a film that surrounds female empowerment, of course, but the empowerment is not in Elsa's powers or her combat skills. It's in the fact that she, as a regal, refined young woman, decided that it would be absolutely fine for her to let go of her past, smile at the future, and accept who she was. It's in the fact that she did recoil, and she did once again try to conceal her powers and stop her emotions from even existing. A strong woman is someone who does that, someone who has the ability to accept who she is but also lets herself stumble and fall, lets her emotions run wild, be a human being.

So, when the film ended with Demi Lovato's upbeat version of "Let It Go," I cried. I swear, tears running down my face. I couldn't believe that such an emotional, raw, strong character could be found in a children's animated film. I think Elsa is the most human Disney princess ever on the big screen.

Oh, I mean Disney queen.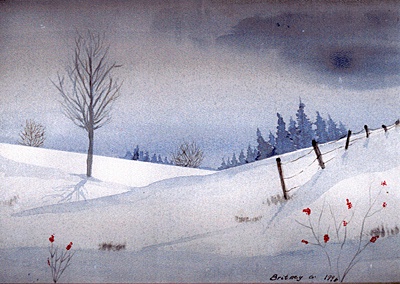 © Britney G., Green Bay, WI