War Heroes, Tuskegee Airmen
MAG
When my father suggested going to the Tuskegee Airmen Convention in Phoenix, I replied, "I don't see why not, but who are the Tuskegee Airmen?" So, I looked them up on the Internet the night before we went and was surprised by what I found.

The Tuskegee Airmen were the first U.S. Army Air Corps combat pilots and crews composed of African-Americans. They started as an experiment during World War II when pilots were in short supply. It was believed at that time that African-Americans lacked the intelligence, skill, courage, and patriotism to fly or maintain aircraft. This group of 445 pilots and crew deployed overseas dispelled these racist ideas with their incredible war record.

The Tuskegee Airmen flew more than 15,000 combat sorties in Europe, North Africa, and Italy in 1943, and continued until the end of the war. During these missions, they destroyed or damaged 400 enemy aircraft. They were credited with sinking 40 ships, including one destroyer. They also damaged or destroyed 1,000 ground targets, including trains, radar installations, and oil and ammunition supply dumps.

Their primary mission, however, was escorting the Allied bombers, including B-17s, which my grandfather and great uncle flew. The Tuskegee Airmen became known as the "Red Tail Angels" among the bomber crews because so few bombers were lost when they escorted them. They soon became the requested fighter squadron by bomber crews, many of whom were unaware of the race of these pilots.

The successes of the Tuskegee Airmen did not come without a price: 66 pilots were killed in action and another 32 were taken as prisoners of war. Their successes are also evident in the 900 medals awarded them, including Silver and Bronze Stars, 95 Distinguished Flying Crosses, and 744 Air Medals.

At the convention, I was lucky to meet many of the pilots and crew members of the Tuskegee Airmen. I was especially thrilled to meet some who were certain they had flown escort missions for my great uncle's bomber group. It was a privilege and an honor to meet these unsung and noble heroes. I was impressed by their quiet humility, courage, and devotion to their country. They fought bravely for their country, which at the time did not consider them equal to the task or equal in society. Meeting these living heroes was like meeting history.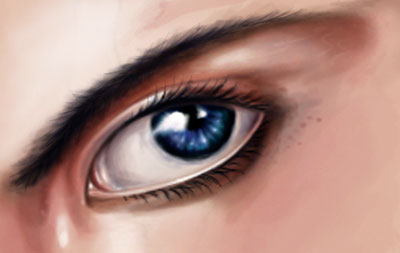 © Raul R., Monte Vista, CO