Educator of the Year
May 5, 2017
There a time where I enjoyed school, or the thought of sitting in class learning and listening to the teacher lecture isn't pleasant .

In eighth grade, I was diagnosed with ADD, which means I can't focus and am slower than most kids in my grade. I barely get A's, B's and even C's and I was unmotivated to do anything. 

Since I had a learning disability, I was put into a program. I was in all my core classes with only ten other people. We had science, social studies and a study hall together. We had one teacher who  traveled around to each of those classes with us like we did freshman year.

My classmates and I were together since the beginning of freshman year, so we called each other family. The first day of sophomore year a new face walked into the classroom.

"Holy cripes…" the strange 5'6 man with dark brown hair says screams.

I look over when I first heard him speak to Mrs. Carnell, he was wearing a light blue Arrowhead football t-shirt with black dress pants and tennis shoes. I have never seen someone so enthusiastic and excited to see his students. He made me more interested to learn and to finish my work. I wanted him to like me, and I wanted to have a good relationship with him.

Towards the second month of school, Mr. Logue and I were very close. I would talk to him about everything and he was basically a father or brother to me. Whenever he would see me, he would always say loudly, "There's my favorite student" in front of the class of thirteen.

One thing you should know about Mr. Logue is that he was a football coach for Arrowhead, and he was very serious about it. One day, I wore a Waukesha West (a rival school) football shirt to school. My boyfriend at the time went there. When I first walked into class he looked disgusted. His jaw dropped and he yelled, "What kind of shirt is that?"

I laughed and told him it was my boyfriend's shirt

Since at home I don't really tell my parents a lot, I was always excited to come to school and tell Mr Logue about things going on in my life, even girl gossip. He loved hearing it. During my study hall, I sat in the front next to him and did my work. Sometimes during our study hall, we would bring snacks on and have Friday Fun days, where our class would gossip and talk about things going on in our lives. Waking up in the morning, I was excited to go to school and see him and hear what funny thing he was going to say next.

I have never seen a teacher as energetic and enthusiastic as Mr. Logue. Teachers like that aren't only entertaining, but they also make me want to work harder. Towards the end of the year (when it was getting closer to the end of the school year) I was so sad. On the last day of school, I cried. I was with the same group of kids for my whole freshman and sophomore year, and now not having Mr. Logue as an assistant teacher, I really took it hard.

I nominate Sal Logue for this award but not only for his loud and outgoing personality, but also for his kind heart and drive to make class and learning a happier and fun place.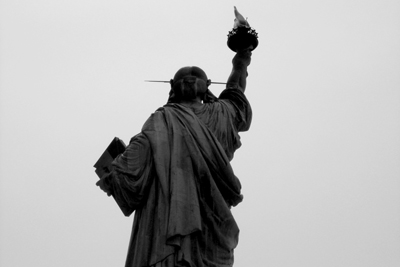 © Conor G., Harvard, MA