Mrs. Ziegelbauer
March 11, 2010
The presentations were underway, and here I was . . . the not-so outgoing junior who'd have to present a three-minute long speech. I nervously shifted in my seat before I jumped, the bell ringing through my eardrums. I shifted my glance as my teacher set her pen down, eloquently standing, announcing we'll pick up the next day. Making my way out of the room – behind the rushed crowd going to lunch – I stopped, looking back at her. She made eye-contact, knowing exactly what I was thinking. "If you'd like, you may present to me now, Sarah." We grinned at each other. Miss Ziegelbauer. Her smile was something she was known for.

I've never been close to teachers, but when someone seems as relatable and trustworthy as Miss Ziegelbauer, it was hard not to. As a retiring teacher, she could've easily slacked off for her last year, but she didn't. Instead, she got to know each of her students – even someone as quiet as me.

She was calm and soft-spoken, always jubilant, and never in a rush. Maybe she was my favorite because I could relate to her personality, but then again, she seemed like a favorite to many. She was enthralled with the studies. Scott Fitzgerald, Edgar Allen Poe, authors sounded uninteresting to me . . . that is, until Miss Ziegelbauer stood at her podium, vibrantly gushing about their lives. Just glimpsing over Fitzgerald's life motivated me enough to read through his stories, something that no teacher has caused me to do before.
Miss Ziegelbauer taught me how to approach literature. She taught me how to enjoy the stories. How to stay attentive when in dismal classes. Because of her, I am now an aspiring author. Enthusiastic, inspiring, poised – Miss Ziegelbauer.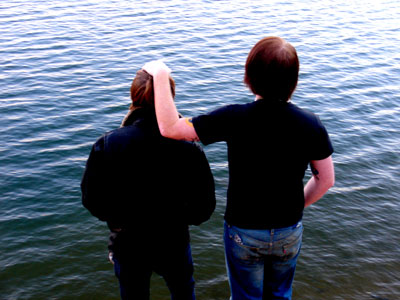 © Michelle B., Blairsville, GA