Letter to the Newbies
August 24, 2017
Dear New Teen Ink Member,
Welcome to Teen Ink, a website where all teens across the United States of America, and around the globe, share their blessed gift of writing whether it's poetry, fiction, nonfiction, reviews, art, or photography! As you read this letter, please don't read it with your eyes, but with your heart. As you go on this very website, I am sure you want to have your work on the home page. All I will say is patience, for you will face disappointment, but never obnubilate that bright future that you have here in Teen Ink. Sometimes you may feel like no-one reads your stories or no-one cares about the effort that you put, but the truth is that someone does your work, and your work could take one day, not soon, could be submitted to the magazine. Although many of us write the same genre like poetry and fiction, the unique part is that we are all like snowflakes in the sky, each of us is uniquely different and have the potential to do greatness. You, as a teenager, have the chance to let half a million teens who might have experience what you have to say in your own words. You, along with other teenagers, are the future of this society and we need people like you who can convey the feelings, the moments, the beliefs, and skills that are tools given by God to change the world. You are the pencil, and God is the hand that writes you on the lives of people. Believe it or not, words that are incredibly powerful, they can cause a person to bawl tear to laugh hysterically. Or they can inform people of this broken world and change the perspectives of one. Words can also, sadly, be used to cause war, mayhem, destruction, confusion, and the worst of all, suicide and death. My advice to you, my dear reader, is to harness the words, much like the Cowboys that harness the horses and cattle. For as one may say, "Words are raindrops. One drop can make a ripple and can cause a gentle wave that brings people where they need to go. Or it can sadly turn to tsunamis that can destroy homes and kill lives." For some that have quite an artistic hand or the photography disease, use your gift for those that need it, it could be from submitting it into Teen Ink or doing a family scrapbook. Yet, many people would use it just for money and popularity, or may not have the qualities for it. So, therefore, whatever gift you have, do not waste it for evil. Use it for good, and it will someday change the way people see you and the world. For God may sometimes put you to the test and it is up to you to step out of that small room in the attic and get out in the great big world where they need you more than where you were. As Martin Luther King Jr. once said, "If you can't fly then run if you can't run then walk if you can't walk then crawl, but whatever you do you have to keep moving forward." As I, the writer, conclude my letter, let my words echo in your mind every time you can't think of something when that pencil or paintbrush that you're holding is not falling down to the paper.
"You are the Writer/Artist/ Photographer."
Sincerely,
Ralph Alley III
P.S Thank you so much for reading this letter. If you know someone that could take significant usage out of the letter and is new in Teen Ink, please share this so that all teenagers, from 13-19, may the chance to be heard through this old technology called writing.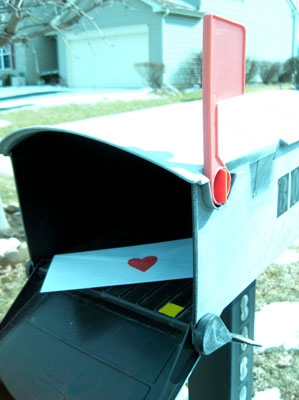 © Jessica C., Aurora, IL