Teentrepreneurship
November 18, 2016
Ever saw those guys in suits owning a company and driving fancy cars and thought "Wish I could be like them!". Well, there is a name for "them" – entrepreneurs. Being an entrepreneur has its perks. But it doesn't exactly guarantee you a luxurious life. What it does guarantee you is independence. The power to take your own decisions instead of working under someone else's orders.

What if you're a teen and an entrepreneur? Well, I call it "teentrepreneur". Cool. Isn't it? Won't it be great having the life of a teen and the freedom of an entrepreneur? Many teenagers have already "been there, done that". Some of them are even worth millions now.

I won't say that being a teentrepreneur guarantees you to net six figures annually. But it does give you what adult entrepreneurs could just wish for – time. A very popular belief in the biz is that "Time is Money". Time is indeed a vital factor in entrepreneurship. Unlike an adult, you won't have a whole family looking up to you with certain expectations, which is the strength of teentrepreneurs. They have nothing to lose. Even if they fail at some point, they have more than enough time to get over it and start all over again. This allows them, to take risks, which is also an important part of running a biz. Risks don't pay off often. But when they do, they pay off Big Time. If they don't, then learn from your mistakes and move on.

One of the best perks of being an entrepreneur is, when you've finished your studies and all you're your mates are looking for the perfect job, you're already an experienced entrepreneur (most probably a successful one too) and working for the life of your dreams.

Apart from the financial independence, being a teentrepreneur will teach you things that your school probably couldn't – value of time and money. As you gain experience, you'll learn the best way of managing your time and money, the importance of which are needless to say. So what are you waiting for? Get off that phone and build your own empire. Because, you may well be – The Next Big Thing.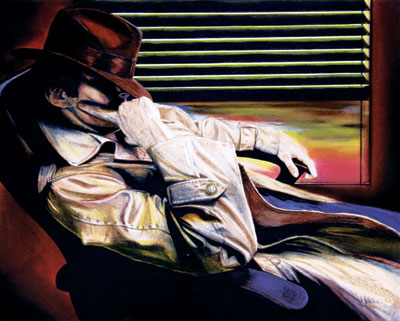 © Mick G., Bellevue, NE