Fantasy Night
MAG
Descending over my chiffon skin,
Shimmeringas it swishes while I sway,
gliding over my head, flowing over mybody.
Resting perfectly.
Examining the reflection in front ofme,
I overflow with excitement.

Standing peacefully,
Igaze at the picture in front of me.
long and elegant,
A blindingwhite,
glistens as I spin,
Spinning round and round,
I swayback and forth.

I gracefully pull back my hair,
golden andglistening
as the air fling and flutters through it.

I applya glitter eye shadow,
eyes sparkle and twinkle.

Slowly I pacemyself as I descend the stairs,
Observed and admired, I reach thebottom,
Wide eyes and brilliant smiles inflate thehallway.

It begins, the dream and fantasy is finally reality.
My Prom Night.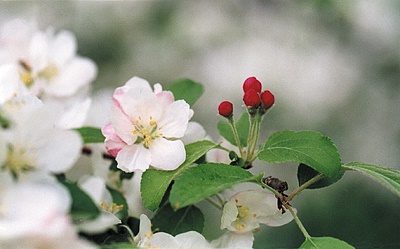 © April P., Newark, DE