Bullies and the Ridiculous Things They Say
July 22, 2011
There's a new kind of bullying, cyber bullying. If you've seen "Cyberbully" then you know what I'm talking about, but has it ever happened to you? Have you done it to someone else? Do you think before you speak and the emotional distress it may cause?

I was cyber bullied about a year ago. She told me I was a horrible person, I shouldn't have been baptized, I'm a horrible daughter and my mom deserves better, that I'm fat, and I'm ugly. That was an old friend who I won't name, but recently someone I don't know at all said I was a s***! What?!!

First let me clear some thoughts you're thinking. I'm a virgin and I'm abstinent. How am I a s***? I'm not even close. In order to be a s*** you have to sleep with a lot of guys. A LOT!! You want to know the reasoning behind the s*** comment? My biggest imperfection…I have big breasts and unable to wear stuff that covers them all the way. I look funny in shirts that go to my neck and they're uncomfortable. So all you girls out there, be careful. If you wear a low cut shirt you're a s*** or a w***. You choose. Wow, bullies and the stupid things they say.

EVERYONE!! JUST BE YOURSELF!!!! LOVE WHO YOU ARE!! DON'T LET PEOPLE SAY YOU'RE SOMETHING YOU'RE NOT!!!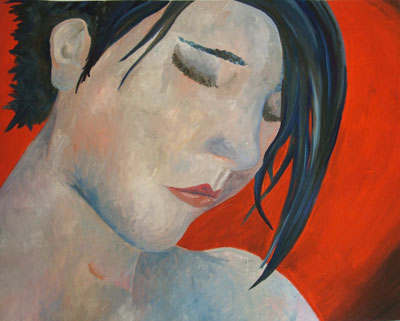 © Lindsay S., Billings, MT