More than a Definition "Hope"
May 20, 2011
"Hope" is a feeling that what one desires will happen. That is the definition of the word in the Webster's Dictionary. This is what I think hope is. Hope is a feeling that people want to believe. They want to believe that things will get better with their personal lives and the world surrounding them. Hope is different to everyone. We all have our struggles that we have to go through everyday. The song we sang in choir called "The Willow Tree" represented hope. The willow tree is a symbol of hope and that world peace can happen one day.

One day, I hope my family won't have to struggle with money problems. I want my mom to think that she can finally be at a good financial place. It has never been easy for her. She dropped out of high school and went to Kirkwood. She then transferred to the University of Iowa, and then moved out to California. She has had to work a lot to get to where she is now.

I hope that we will be able to go on a family vacation one day. We have never really left Iowa since we moved here. We have never had the extra money to go on trips and things like that.

I hope that I will get out of this small town and move back to Los Angeles. I know that Los Angeles isn't the cheapest place to live. In 2003, we almost lost our house and that is one reason we moved to Iowa. Small towns are definitely affordable and a great place to raise a family, but it really isn't for me.

I want to go to auditions and chase my dreams. I would love to be a singer or even an actor. Being in the play made me realize that I really like to act. Portraying a character that is not even close to how you are in real life is a lot of fun. I will probably take acting classes, and go to school too. I would love to go to USC film school, but it costs a lot of money, but I'm sure there are other schools out there that are somewhat cheaper than USC. It would be fun to edit music videos, or make short films. Doing the behind the scenes work really interests me.

I hope that one day there will be no war, poverty, and cancer. I wish war didn't even exist. World peace isn't going to happen for a long time, or it may never happen but I hope that it could happen in my lifetime. I want this world to be a better place for our children, and our children's children. I don't want our future to have to struggle with money. I want everyone not to worry about finances. Everyone deserves some stability in their lives. I would love for everyone to have a job they truly love, and homeless people would be able to have a place they could call home.
There are so many people who have fought courageous battles with cancer. The survivors are truly inspirations and the people who lost their lives. The people who lost their lives are heroes too. I hope that one day we will find the cure to cancer. One day it won't exist. I know a few people who lost a loved one to cancer. I couldn't even imagine how difficult that must have been to go through. I'm glad that there are more people surviving and we have definitely come a long way in cancer research and finding treatments.

"Hope" is a feeling that what one desires will happen. We all want to believe that there is hope. Hope is different for everyone and yes we have our struggles that we have everyday, but we can overcome them. Let's all have hope for our world's sake. In this world, we need people that are alive. People who are truly living life at the fullest potential. If everyone followed that, then this world would be a better place. That is what "hope" is to me. What is your definition of hope?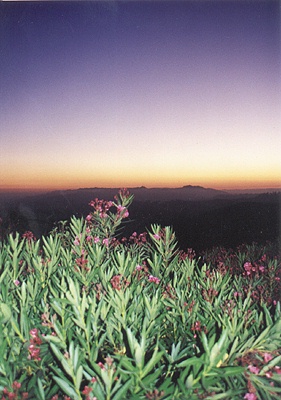 © Michelle L., Suffern, NY