Love makes us
June 23, 2011
Love is said to be one of the most important things in the world.

This being true, the more we love, the more we get hurt.

All that's left when this happens is to just close our eyes, let the feelings flow and go into love blind, because its not what we see but what we feel, and what we feel will make who we are and who we become.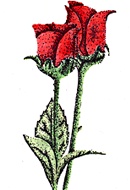 © Sarah M., Phoenix, AZ