How To Alphabetize Your Bookshelves
May 26, 2011
This article is best for young adults and adults alike. It is best suited for this audience because it requires you to know how to put things in alphabetical order. If this article were to be published, I would put in a home improvement magazine.
How to Alphabetize Your Book Shelves
Are you somebody whose bookshelves are a mass of crammed books? Do you hate the way you are forced to pile up your books due to the messiness? This article will help you straighten up your bookshelves and alphabetize them on the way!

First is the messy part. In this step, take down all the books off of your shelves. Make sure you get every single book.

Next, the alphabetizing process begins! Start by finding all the books with authors whose last name begins with the letter A. Put all of these books on the shelf. Arrange them in alphabetical order while they are on the shelf. When you done with the A authors, start on the B's, then the C's, et cetera. Don't get upset if you forget a book here or there; you can always fix that later. When you get to the end on a shelf, leave a little bit of room on the end. This gives you space to make any adjustments that you need.

Finally, take a deep breath, and look at your newly organized and alphabetized bookshelves. Don't they just look wonderful?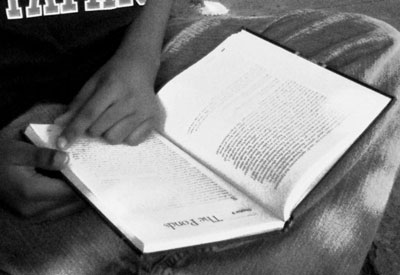 © Allan L., Plano, TX