Tender Mercies
March 10, 2010
?
Realize you've been driving behind the same car for a half-hour.
?
Talking with your hands, accidentally smacking some girl you hardly know.
?
Snort of laughter bringing that snot you've been holding for a while now out.
?
Touching a person mistaken for a friend.
?
Looking at a cute girl until she looks at you—millisecond eye-contact—quickly pretending to do something important.
?
Reminding someone poor of the money he owes you.
?
Saying something definite, mixing the correct word with something widely inappropriate.
?
Playfully making fun of a girl for the boy she likes, finding out they broke up last night.
?
Forgetting to invite that girl to your birthday party.
?
Mistaking a woman for a man.
?
The pizza you eat on a date not sitting well.
?
Making a comment in class, completely mistaken.
?
Blowing your nose in the middle of class finding only one tissue when twelve are necessary, forcing you to improvise.
?
Smiling, waving, and screaming the name of your friend to no avail, finding strangers staring.
?
Air-balling it on a lay-up.
?
Having your small feet, legs, hands, and fingers pointed out to a crowd.
?
Realize you've been talking to yourself for the past five minutes.
?
Finding that, in the huge debate with one of your friends, you were way off.
?
Everyone asking you about your hat the day after you let your angry father give you that Bowl-cut.
?
Forgetting the easy question, you know you know, squirming and aching, inside and out, to no result.
?
Having the fact that, for the past fifteen minutes you've been looking up at the teacher, smiling, holding your hands in a really effeminate position, looking like a queer brought to your attention.
?
Mixing the words bunions and bosoms.
?
Laughing at your own joke, stopping only when you find no one laughing with you.
?
After the chorus of a song, singing—loudly, very loudly—the wrong verse.
?
Finding that the person you've been pressed up against at a concert for the past hour is your AP Psych teacher.
?
Having the fact brought to your attention from your neighbor that, well, you stink.
?
Having the runs at your friend's house.
?
Trying to hit the little bob hanging down from the white, pull-down screen missing entirely—mockery ensues.
?
Finding, after half an hour of a movie, that wait, that's not the couch, that's his thigh!
?
Finding yourself being proud of growing a full inch after two years.
?
Snorting after she tells you that math test was really, really tough.
?
Having to say, yes, I did indeed play Rummikub with Caity and her mom for hours, and no, I had nothing better to do.
?
Remembering that stupid, stupid thing you did long, long ago that makes you feel really, really dumb.
?
Looking back on life and saying, man, that was awkward.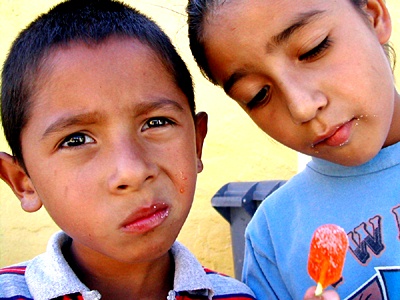 © Jessica H., Austin, TX