The Regretted Love...
July 5, 2009
I had joined the aryabhatta class some days ago...and i never thought i would be so eager to go that class! But this was because I was in love...But it wasnt actually love...But instead it was a crazzy,crazzy, horribly crazzy crush...

There was this angel-sort-of-guy called Suyash...He had a beautiful smile,looked like the soccer ace cristiano ronaldo,[which is why i called him "crist"] and was the most intelligent guy in the class...just like my so called dream guy...!

Also, my bestest friend Sharwari accompanied me to the class and mind u....she was extremely amazing,gorgeous and a tall beautiful girl to whom any guy could easily get attracted..!!but unfortunately turned out to be a really bad thing for me...!

As time passed by,Suyash,Sharwari and I became really close friends...and Sharwari always helped me in trying to hook up with Suyash...And she never liked him...

But to my greatest suprise he never liked me and instead there was some other girl going on crazzy freaking mind...
That lucky girl was none other than my dearest friend,Sharwari...
I never thought that he could like her because he responded the same way as i wanted him to when ever i tried to attract him...[attract him in a decent manner and not physically ofcourse...!]
I came to know about this when Sharwari called me up that night and said that Suyash proposed her...But poor Sharwari...She said no to him just because I liked him...But I think thats wat is true friendship...!I didnt ever want her to sacrifice her love for me...But she said she never ever liked him...

So, finally Im in 10th grade now and I left my class and Sharwari also did...And I and Sharwari still sit on the tree's top and remember and talk about my so called crush Suyash...We recall all the great days we spend with him playing football,video games, going for movies, studying together and lots more...

Finally,I am now focusing on my studies rather than thinking about my past love life...

And at last..!!to my wish I've got a boyfriend...He's better than Suyash[According to my perception]...n i LOVE him...
But still wat ever it is and it was im gonna still miss Suyash and exceptionally beautiful smile...!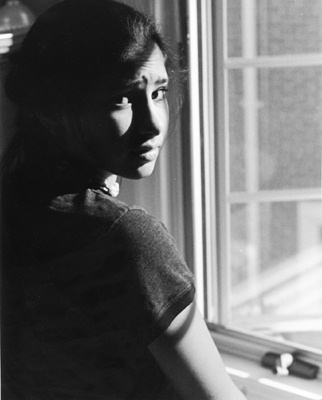 © Jennifer H., Bethesda, MD